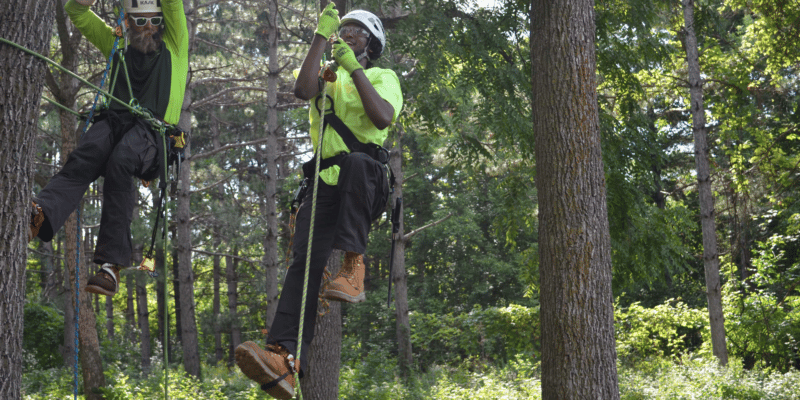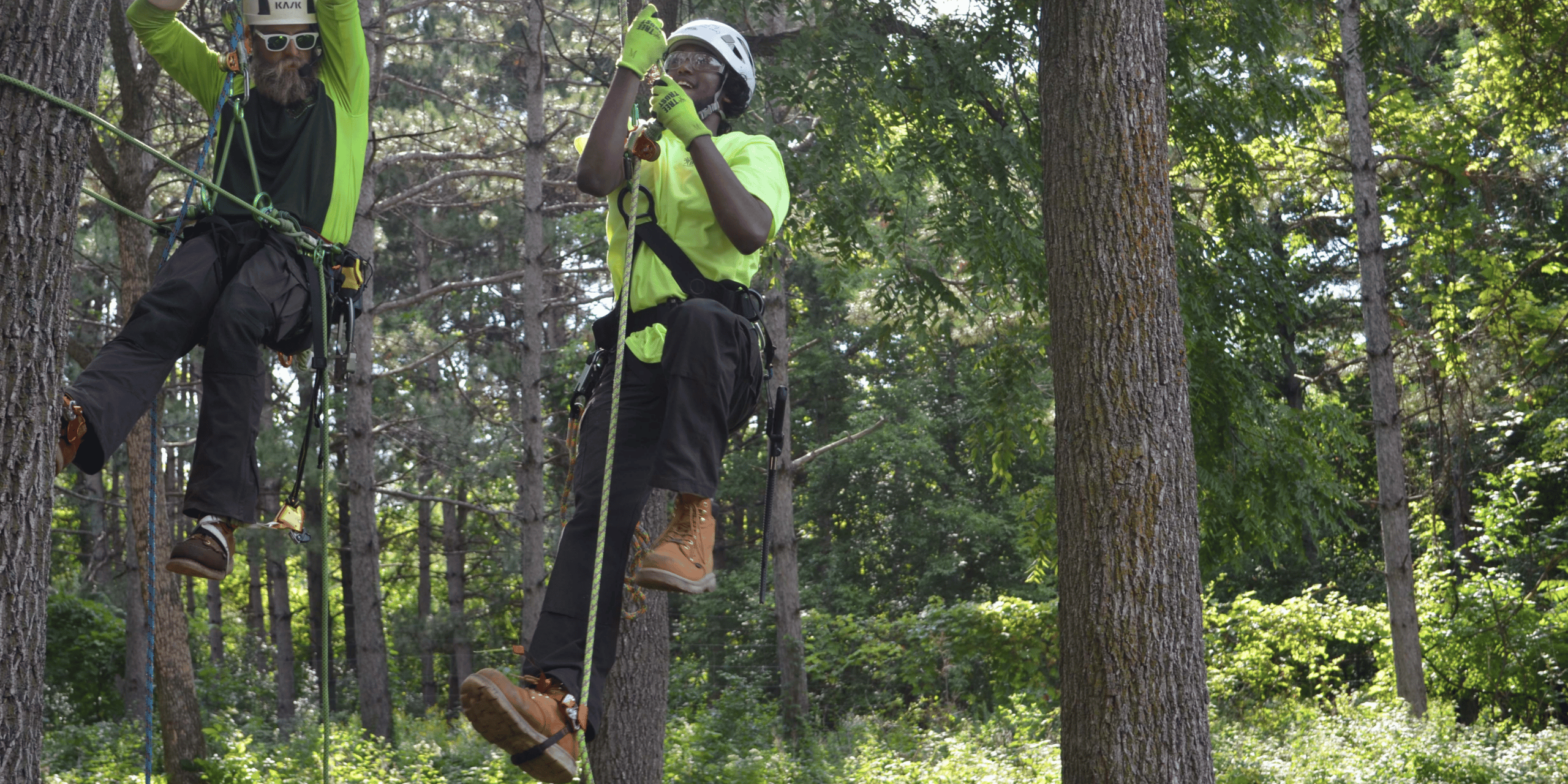 Launch Pad to Green Industry and Skilled Trade Careers
Tree Trust Branches, the most advanced tier in our Career Pathway's programming, serves as a direct on-ramp to employment in the green industry and skilled trades. Branches supplies hands-on-training in an outdoor classroom where participants explore green careers and skilled trades in depth without the financial commitment of a college degree. Participants earn a living-wage while they learn the skills necessary to move directly into a long-term career. According to non-profit American Forests, green industry careers are on the rise. "The need for people who can plant, trim and prune trees in cities is expected to grow 10% by 2028." Branches curates a paid pre-apprenticeship program to help participants develop the skills that will lead to successful careers in these high-demand positions. 
Industry-Recognized Credentials 
With a growing demand for skilled trade workers, Branches builds the foundation for young people to move into family-sustaining vocations immediately upon finishing the program. Participants earn industry-recognized credentials, like the Tree Care Industry Association's Into to Arboriculture Safety Certification — building the classic Tree Trust stairway to future career advancement. Participants spend extensive amounts of time in the field, learning and implementing tool skills and safety curriculum as they perform tree care, landscaping, and construction projects. They gain hands-on experience with equipment, such as woodchippers and chainsaws. 
Workplace Readiness & Employer Partners
One day per week, participants learn important job skills in a classroom setting. Branches preps each cohort for success teaching financial literacy, workplace norms, conflict resolution, giving and receiving criticism, resume and cover letter writing, and practice interviews. An important part of programming is forming connections to green industry and skilled trade employers. Participants hear from guest speakers and engage with local industry professionals through site visits. At the conclusion of each cohort, Tree Trust connects participants to our wide network of employer partners in the green industry and skilled trades, easing their transition directly from workforce training into a sustainable career.  
Skilled Trade Spotlight: Climbing Arborist
On a recent sunny morning at Tree Trust's Training and Operations location, a Branches cohort explored an exciting green career possibility. Led by a seasoned Tree Trust climbing arborist, with help from their Branches trainers, the cohort learned how challenging work, trust, and a little patience can lead to soaring heights. They practiced saddling up into tree climbing harnesses and used different techniques to ascend high up into the tree canopy. The experience required courage for the participants to step out of their comfort zone. Everyone rose to the challenge experiencing what arborists call working aloft. Participants left the climbing day with new confidence that they can overcome barriers and and face challenges with teamwork and support.  
Thriving Workforce
Through our Branches program, Tree Trust works to fulfill our mission to transform lives and landscapes. Participants garner the skillset to catapult themselves into successful and fulfilling careers. Applications are open for our fall cohort! The next 10-week Branches training session will begin this October 3rd. Apply Today!