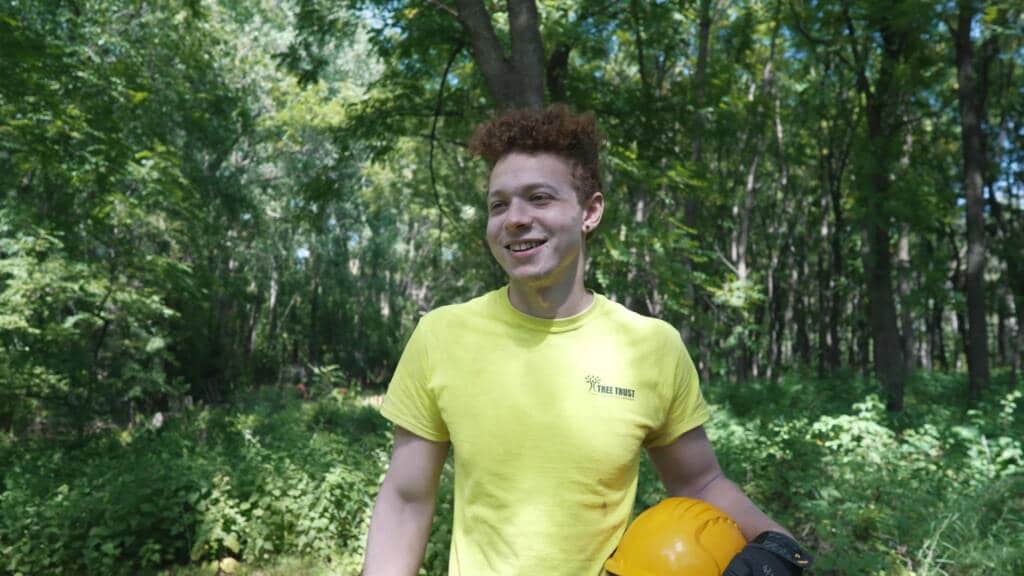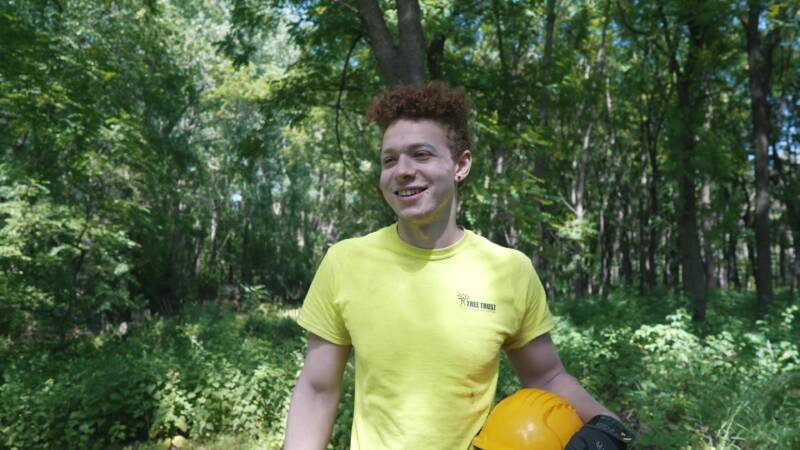 Green careers offer the opportunity to support environmental and social responsibility, while providing good pay and a secure future. At Tree Trust, through our Career Pathways programs, we equip people to achieve family-supporting, skilled trade, green careers to create economic opportunity and equity, helping promising young people build skills for a meaningful career. Our programs provide green career training for a variety of skill levels, from first-time work experiences to pre-apprenticeship training with industry-recognized credentials. 
What is a green career?
According to the U.S. Bureau of Labor Statistics: 
"Green jobs are either: Jobs in businesses that produce goods or provide services that benefit the environment or conserve natural resources…[or] Jobs in which workers' duties involve making their establishment's production processes more environmentally friendly or use fewer natural resources."  
The U.S. Bureau of Labor Statistics projects that job opportunities for in-demand trades like tree care and landscaping will only continue to grow between 2020 and 2030.  
How do green jobs help our environment? 
Jared Smith, Tree Trust CEO and Executive Director, summarized the importance of green careers, commenting, "For all of our local environments, whether parks and public spaces, or private land or private property, green industry jobs are essential for maintaining, caring for, and stewarding our natural environment."  
The International Labour Organization, a specialized agency of the United Nations, recognizes that green jobs help: 
Improve energy and raw materials efficiency

 

Limit greenhouse gas emissions

 

Minimize waste and pollution

 

Protect and restore ecosystems

 

Support adaptation to the effects of climate change

 
"In a green job you are benefiting not only yourself, by getting out and being active, working with people in the community...but you're benefiting someone 10 years from now, someone 50 years from now, by keeping those natural resources."—Maggie Barnick, Natural Resources Technician, Saint Paul Department of Parks and Recreation 
What green career training does Tree Trust provide? 
A high-quality pre-apprenticeship program, such as Tree Trust YouthBuild and Branches, builds a pathway to employability. Tree Trust participants build practical skills through hands-on learning, earn industry-recognized credentials, and meet potential future employers, as well as exploring a variety of green career tracks. They are also introduced to apprenticeship opportunities as a next step, which offer a path for young people to enter the workforce quickly without college debt, opening pathways to in-demand careers that pay living wages and have great benefits. 
Through our paid job training opportunities, program participants join a team with Tree Trust staff providing valuable mentoring, creating resume building experiences, and helping with post-training career placements. A unique feature of a pre-apprenticeship experience at Tree Trust centers on young people making our community a greener, healthier place to live while developing valuable skills that put them on the road to success. Tree Trust programs include tree care, landscaping, property maintenance, and construction, opening a clear pathway to in-demand careers in the skilled trades. 
What do industry leaders say about Tree Trust green career training programs? 
Several Minnesota green industry leaders have positive things to say about Tree Trust and our work in helping our participants reach their green career goals.  
"Tree Trust, whether Branches or YouthBuild, those are the opportunities that give young people, students, pre-apprenticeships, the ability to have a structured training in a safe and nurturing environment that might be more difficult to obtain in a direct workplace."—Chad Giblin, Arborist, Educator, and Researcher, Trees & Me, LLC.  
"If you do an internship for Tree Trust, not only do you get all the education and on-the-job training, but you're really showing you'll go the extra mile, you put yourself apart from other candidates and show that you are really passionate about your chosen field. It is a good way to network and meet other people in the industry."—Shawn Howard, Nursery Operations Supervisor, Three Rivers Park District 
How do I apply for a Tree Trust program? 
Our program registration applications are available online right now! If you are looking to develop skills to enter a green career field, Tree Trust programs can help you get there.  
One Tree Trust Branches participant, Markel, commented, "(My) general experience is that it (Tree Trust Branches) has been very eye opening to green careers and landscaping, and arboriculture as a whole, so I'm just very thankful to be seeing so many different things about it."  
Take the first step today on your green career path and apply to Branches! This 16-week paid career training program in landscaping and tree care is open to young people ages 18-28. The application is available online until May 23. Visit our website to learn more and apply. 
Watch the following video to learn more about Tree Trust's Career Pathways programs.