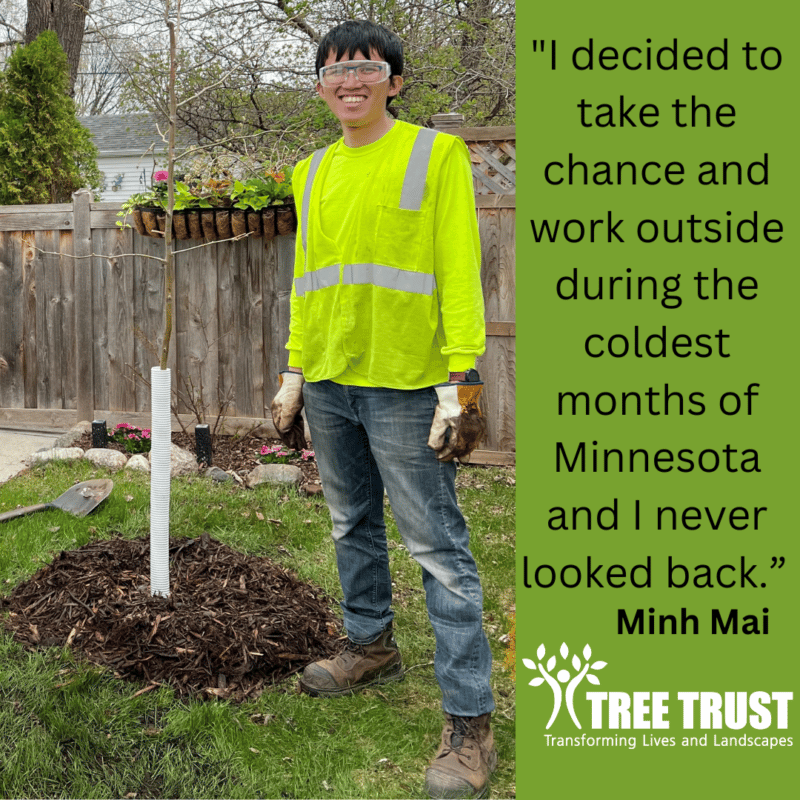 Minh's Emerging Passion for Tree Care
Tree Trust Career Pathways participant Minh Mai redirected his vocation after the Branches program sparked a love of Forestry. Branches is a pre-apprenticeship training program designed to launch youth into family supporting green collar careers. Minh originally attended a school for landscape design when he enrolled in the Branches program to gain hands-on experience in landscaping and urban forestry. The experience ignited his passion for tree care. This is Minh's transformation story. 
Minh spoke at Taft Park in Richfield, Minnesota, during a tree planting event ceremony featuring Tree Trust partners and corporate sponsors, American Forests and Travelers Insurance.
"So, 3 months ago I was a college student working at getting my landscape design degree. I was kind of tired of being behind a desk. The work is fun, but I wanted something more hands on. I wanted to learn about the trees [and] plants I would be designing. The plants that I would want to put into parks, trees that I hope that everyone could enjoy. I decided to take the chance and work outside during the coldest months of Minnesota and I never looked back."  
Minh discovers a passion for Forestry.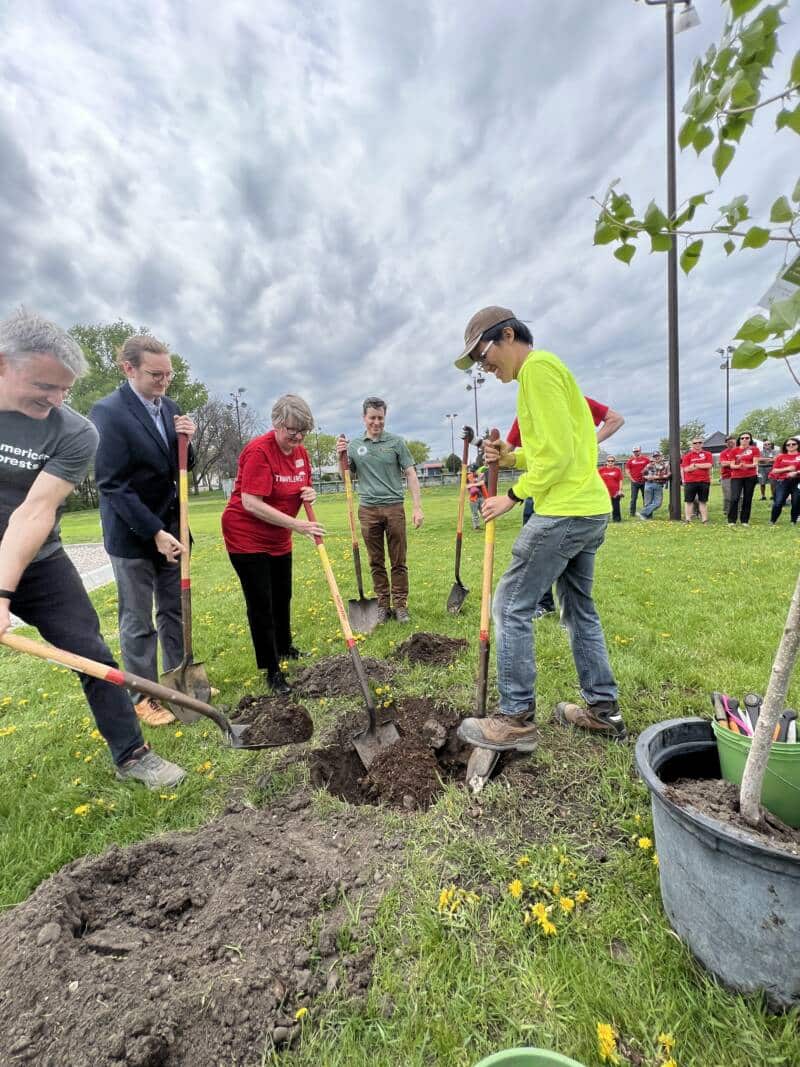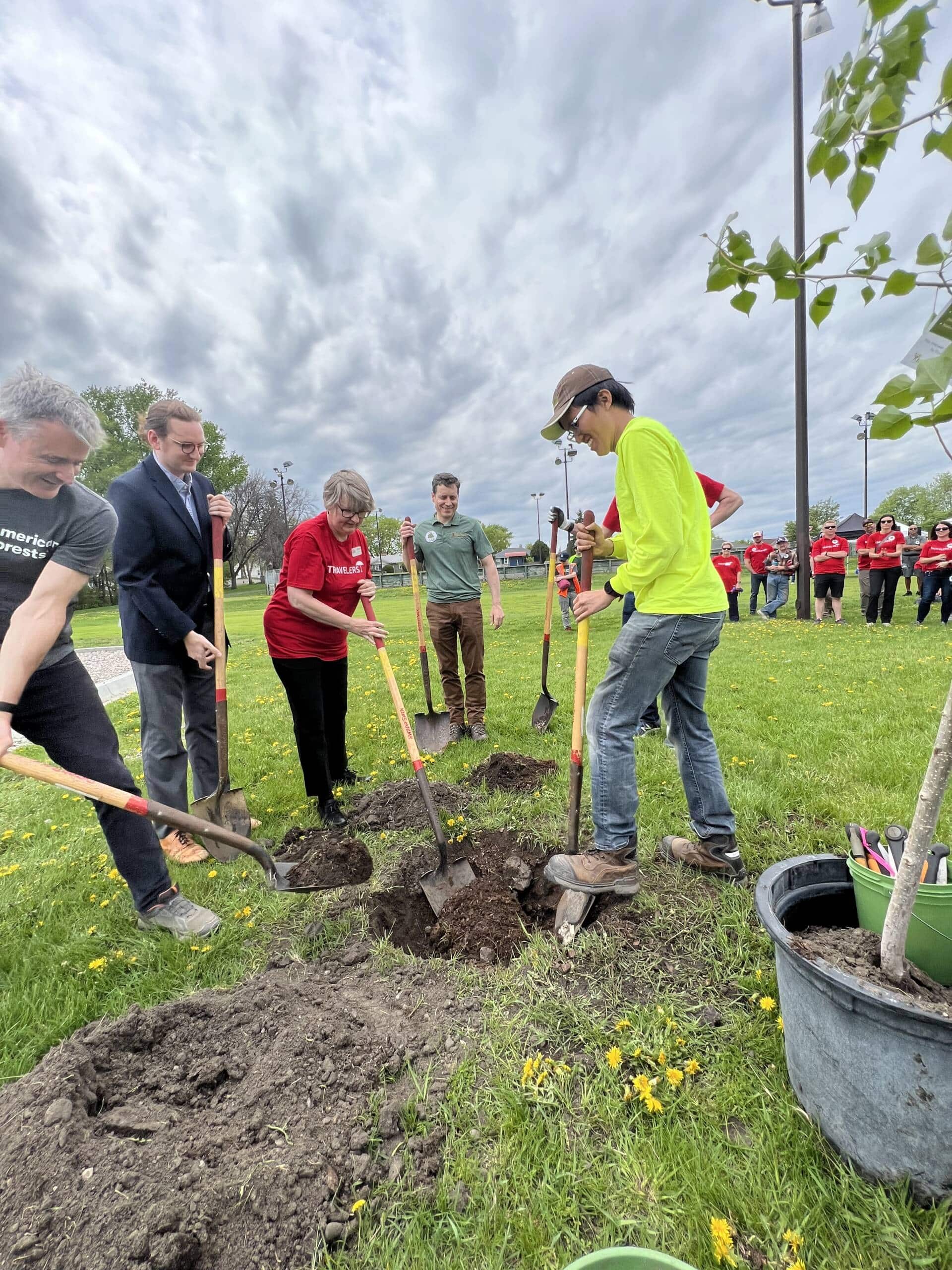 "The crew leaders and my crew members and everyone at Tree Trust were so kind. I have never planted anything before, and they answered all my questions. They [Branches trainers] did so much more, they made me feel like I'm able to explore and make mistakes and learn and grow as a person.  After the program [Branches] I am going to be interning at a landscaping company. In the future, I hope that I could be a certified arborist. This position really awakened something inside of me, I want to design and work with trees at the same time. I hope that people can see tree care [not] as something laborious & mundane but as someone who loves intellectual problem solving, there is a lot of like problem solving visually. The definition of arborist is tree doctor. So, you are treating trees. So, it is really engaging work. I am glad I joined the program and I hope that people would support the program."  
Minh's transformation story is one of many. We are grateful to everyone who has reached out to share their Tree Trust story. Please consider sharing your Tree Trust story with us! If you would like to support our Branches program, consider a donation today!