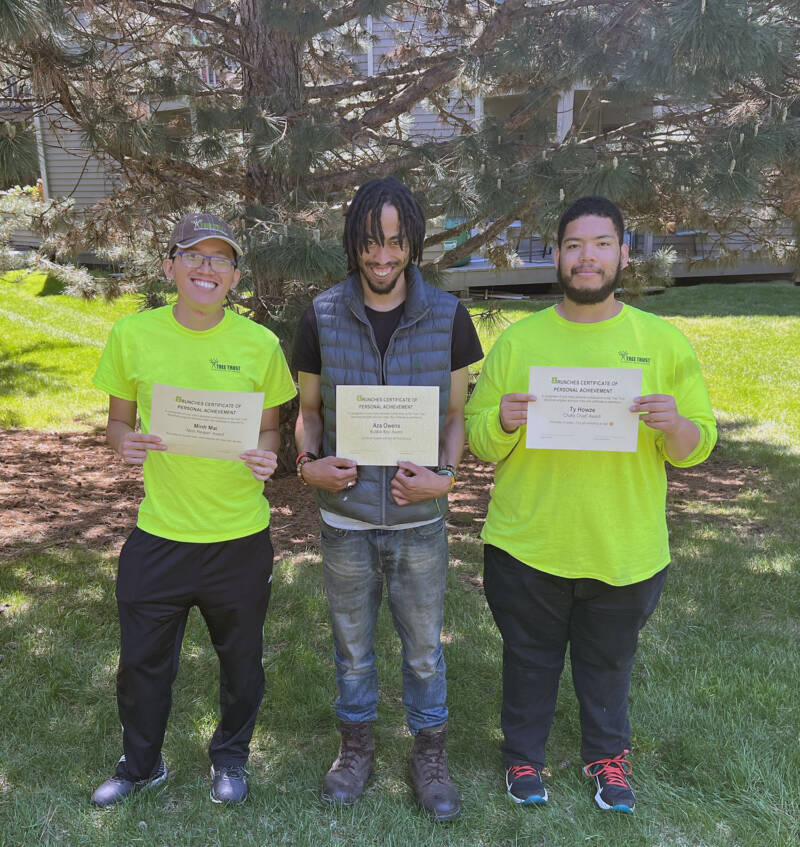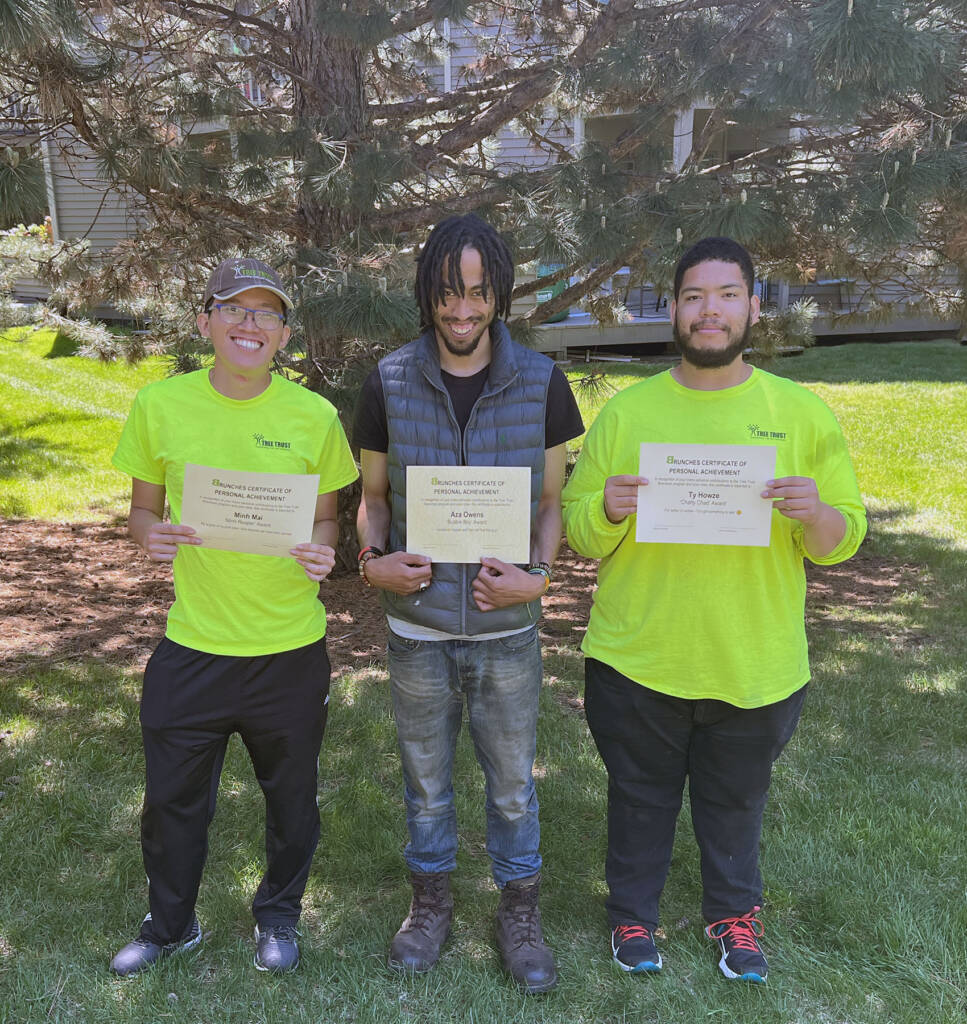 Green Careers: Tree Trust's Pathway to A Thriving Workforce
Tree Trust's Community Forestry team works nonstop to plant trees all over the Twin Cities during spring planting season. As the seasons change and the optimal time for tree planting shifts, the Tree Trust staff heads back to the office to kick off our Career Pathways summer programming. The Tree Trust mission of transforming lives and landscapes is multifaceted. Stewarding a healthy urban canopy requires a belief in the future, maintenance, and time for growth. For those of you who have attended a planting event you may have heard us talk about planting a tree, the Tree Trust way. We strive to ensure the trees we plant have every opportunity to grow to their full potential. Our Career Pathways team gives the young people we serve the same care, dedication, and support as every tree we plant. Tree Trust's mission serves the dual purpose of promoting a thriving workforce and a healthy urban tree canopy. We inspire young people to value and care for urban green spaces and make a difference in their community, all while working towards family-supporting green careers.
Green Careers
Job opportunities leading to career opportunities in the green industry are on the rise. Tree Trust's environment program offers young people the chance to explore the vast landscape of green career possibilities through experiential learning, including hands-on-training and mentorship. For young people eager to work in an outdoor office, Tree Trust provides the vessel for green career exploration. The Minnesota Department of Employment and Economic Development predicts a steady rise in demand for skilled green laborers by 2028.
Landscaping jobs will increase by 8.2%
Tree care jobs will increase by 9.5%
Construction jobs will increase by 9.3%
When you consider the many other opportunities for green careers – Environmental Engineers, Environmental Specialists, Energy Auditor, Farm Managers, Clean Technology, Conservation Scientists, Environmental Consultants, Environmental Engineering, Environmental Conservation, Solar Installers or Construction Inspectors – the job prospects are endless.
Career Pathways
Tree Trust has four programs dedicated to transforming the lives of promising young people: Summer Youth Employment Program, Tree Trust YouthBuild, Branches, and Youth and Young Adult Services. Tree Trust works with young people facing barriers to employment, aiming to facilitate the support and training that will provide a launching pad into the career stratosphere. This week our office was bustling with youth and crew leaders entering our summer employment program. In 2021, Tree Trust mentored 337 youth, acting as a bridge to a career in the booming green economy. Of the youth who provided data, 56% identified as BIPOC, 59% were from a low-income household, 56% had a diagnosed disability, and 54% were at risk of not completing high school. The Tree Trust Career Pathways team offers hope, training, and support to our future generation of green collar workers. We believe every young person deserves the chance to build a meaningful, family-supporting career. Program participants explore a myriad of career choices in the green industry and skilled trades, leaving with connections to local employer partners and the vital hard and soft skills to become an asset to their future employers.
Our Summer Youth Employment Program manager, Jolene Rotich, talks about why our Career Pathways programming is so important:
"My favorite part of working with youth is the potential to inspire, motivate, and be a positive influence on a young person's life. A lot of what I have become as an adult is through individuals that invested in me during my youth. I would like to do the same for others. I am grateful for the opportunity to do that in my role at Tree Trust."

Supporting our young people and empowering them with the encouragement and skills necessary for success, has a ripple effect of positivity on our community as we work to create a thriving green work force. If you would like to support our Career Pathways programming, please consider donating today.