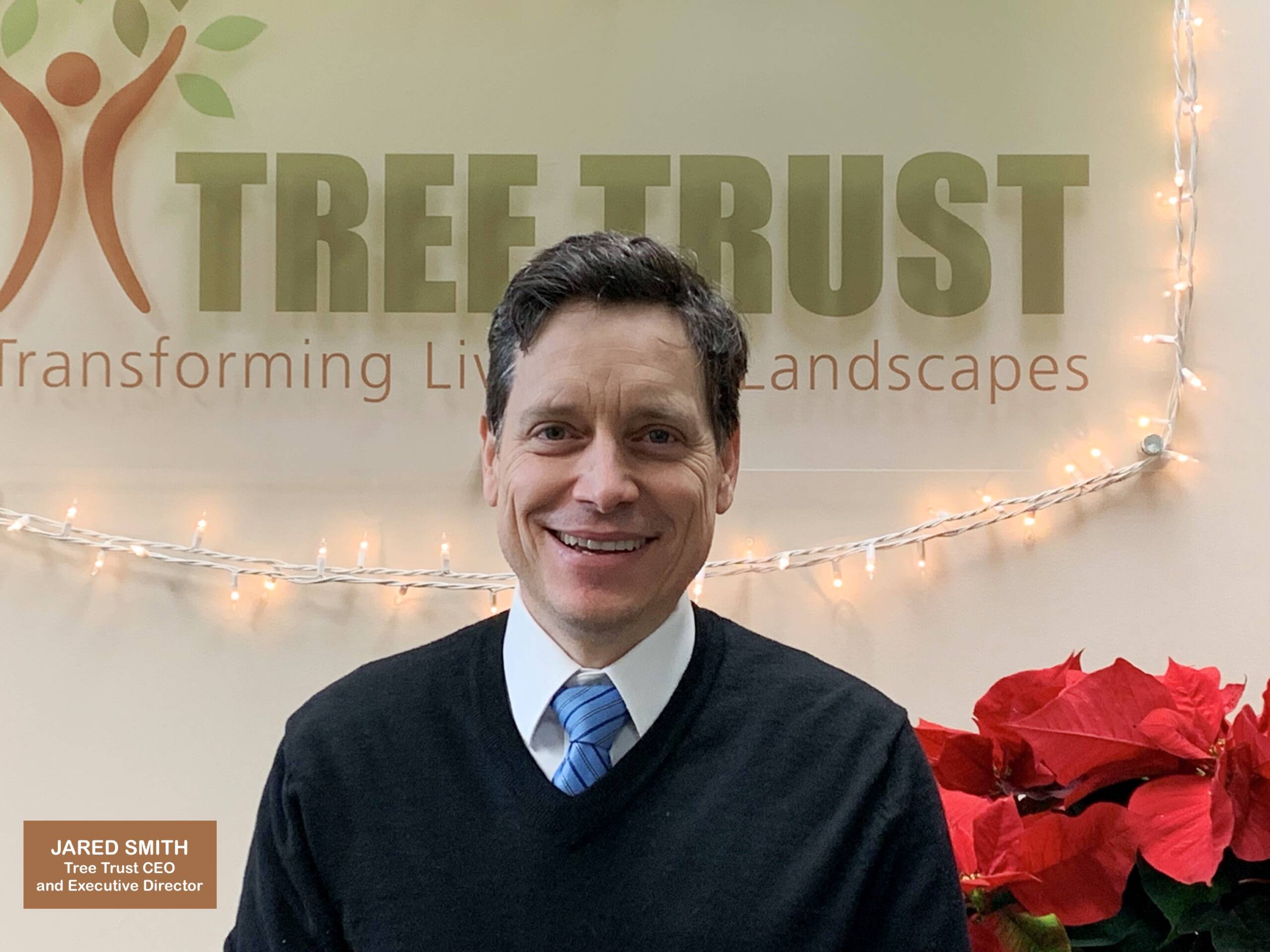 This is a special year-end message from Jared Smith, CEO and Executive Director of Tree Trust
What a year! As I look back over the course of 2021, I am inspired by and proud of what our Tree Trust team accomplished in the pursuit of our mission. Please join me in celebrating what you—our supporters and volunteers—made possible.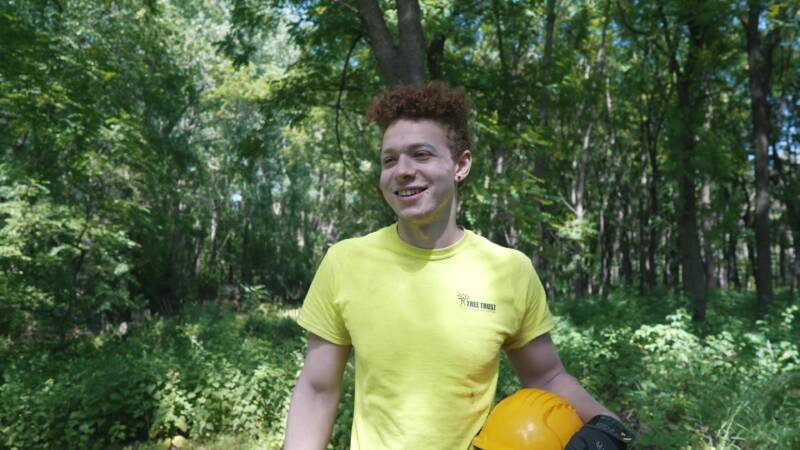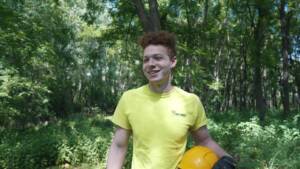 More than 300 promising young people from our community participated in our Career Pathways programming. Together with their crews and Tree Trust staff, these participants built skills for meaningful careers and helped to transform lives and landscapes at more than 55 different sites around the Twin Cities metro—removing buckthorn, building retaining walls, planting trees, constructing affordable housing, and much more. One of our participants described the transformational impact on their own life this way: "The best part of the program was getting to know my crew members and other Tree Trust employees. I met a whole culture of people, and I also learned more job skills and people skills."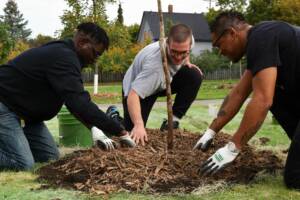 Our Community Forestry Department teamed up with generous supporters and willing volunteers to make our community a greener, healthier place to live. Together, we planted and distributed over 5,600 well-established trees at 25 locations and provided students at five different schools with hands-on planting experiences through our Learning With Trees™ program.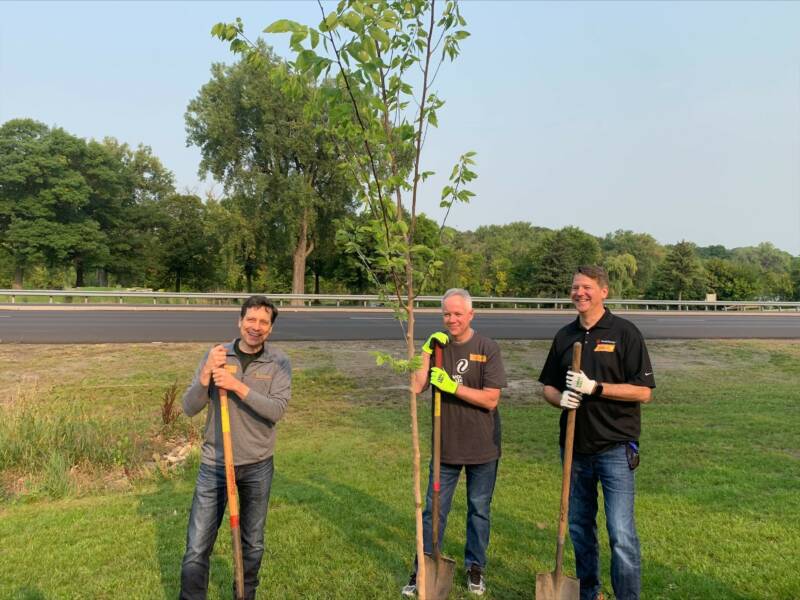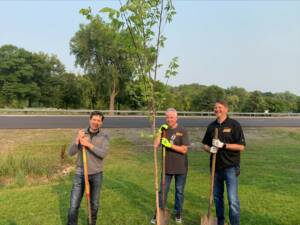 Over the course of the year, more than 500 new and returning volunteers helped us unload and distribute trees, plant trees, provide job coaching and financial literacy training for our program participants, and much more. I am always humbled and encouraged to see veteran volunteers returning year after year and greatly enjoy the opportunity to meet new volunteers at our events. We could not do our work without you!
As we close out this year, will you consider making a gift today to help Tree Trust finish 2021 on strong footing and be poised to transform even more lives and landscapes in 2022? Even as we celebrate the accomplishments of this year, we are eagerly looking to make big impacts in 2022: partnering with promising young people to grow green careers, planting even greater numbers of trees, and expanding the opportunities for our volunteers. Together, we are making a difference for good in our community.