Trees clean the air we breathe, manage stormwater, keep us cool, reduce our stress levels and so much more. At Tree Trust, as one of our core focus areas, we are committed to planting trees to grow a vibrant and resilient urban forest.
Each year, we partner with communities throughout the Twin Cities by offering tree sales to grow the urban canopy. As we are learning from emerald ash borer, diversity is key so we offer a wide variety of tree species for a more diverse and resilient urban forest. This spring five cities will partner with us to increase their tree canopy on private property through this innovative cost share program, so everyone can experience the benefits of trees.
In 2006, with the help of Tree Trust, then mayor R.T. Rybak launched the first city wide tree distribution for Minneapolis residents. Over the years, our partnerships expanded to other cities including St. Louis Park, Maplewood, Mendota Heights, and Eden Prairie. Since its inception, more than 23,500 trees have been added to the urban canopy through distributions in communities throughout the Twin Cities!
Reflecting on last year's tree distributions, after months of uncertainty and isolation, many residents were eager to pick up their tree and plant it on their property. One resident shared, "It feels like we are doing something that's actually tangible. To be able to get outside and plant a tree feels really nice."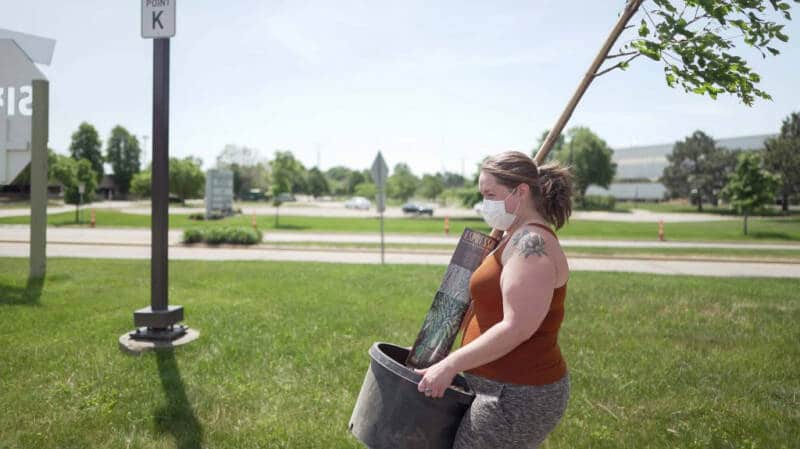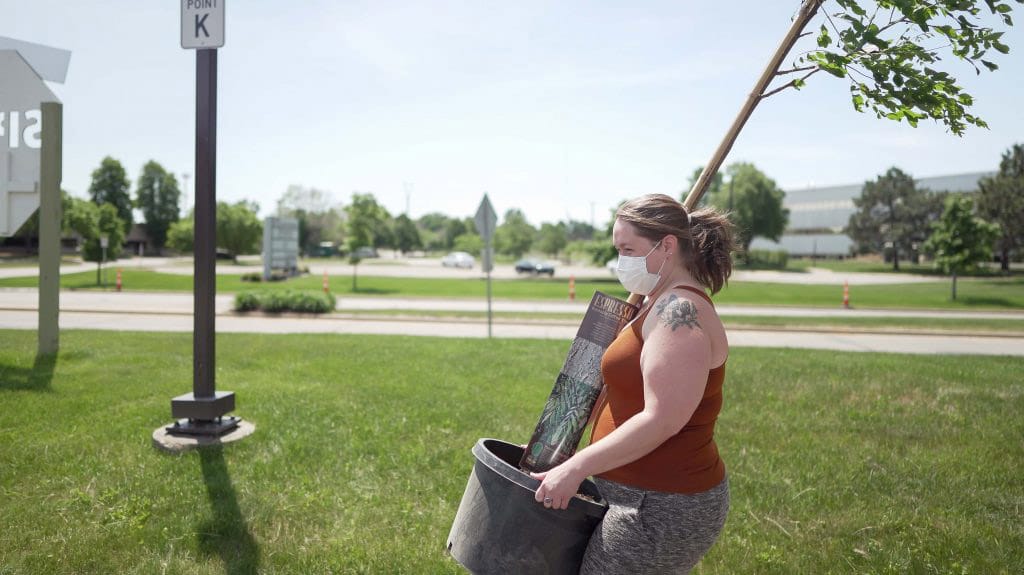 Others, in an effort to combat the emerald ash borer, planted new trees after losing an ash tree in their yards. One person excitedly shared, "We always see trees getting cut down. I want to see trees take their place. I want this tree for the future."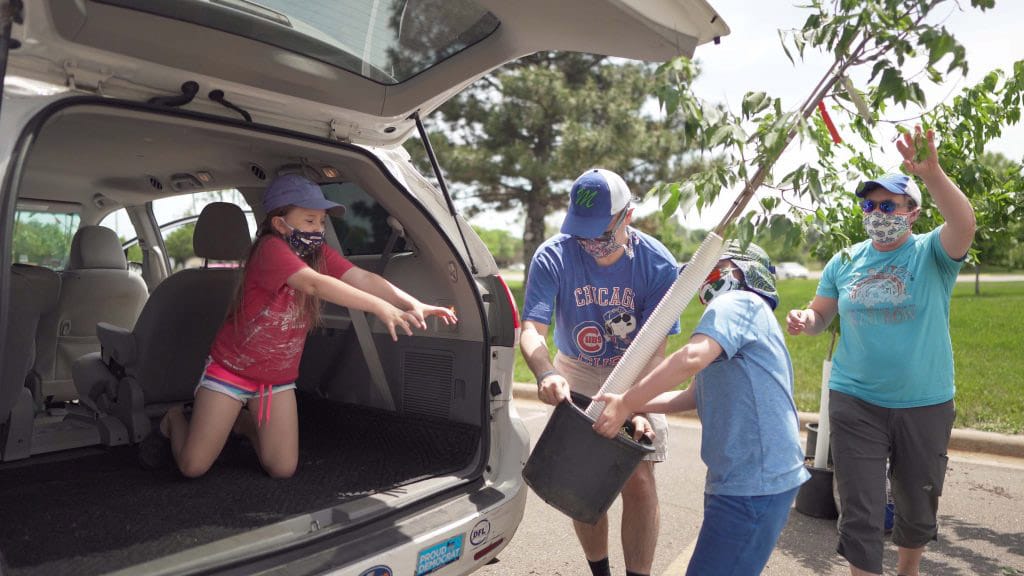 This year, the tree sales are only open to property owners in Minneapolis, St. Louis Park, Maplewood, Mendota Heights, or Eden Prairie. If you live in one of these cities, you are eligible to buy a low-cost tree to plant on your property. If you don't need a new tree but want to help, you can also volunteer to distribute thousands of trees at one of these sales. So, order a tree, bring your mask, and let's make our neighborhoods greener, one tree at a time! We'll see you this spring!
Learn more about these tree sales by visiting our website: 2021 Tree Sales.
Join our volunteer email list and you'll be the first to hear about volunteer opportunities.
Don't see your city listed above? Contact us to learn how to bring a tree distribution to your municipality!
Tree Trust continues to address the devastation of the urban tree canopy through Community Forestry to help ensure Green Futures in areas of greatest need. By inspiring people to plant trees, we increase the tree canopy, contributing to a vibrant and resilient urban forest.
Like what you're reading? Read more stories like this by joining our email list. Be the first to know about new happenings and how to get involved with us!