Transform your school grounds into an
environmental learning classroom!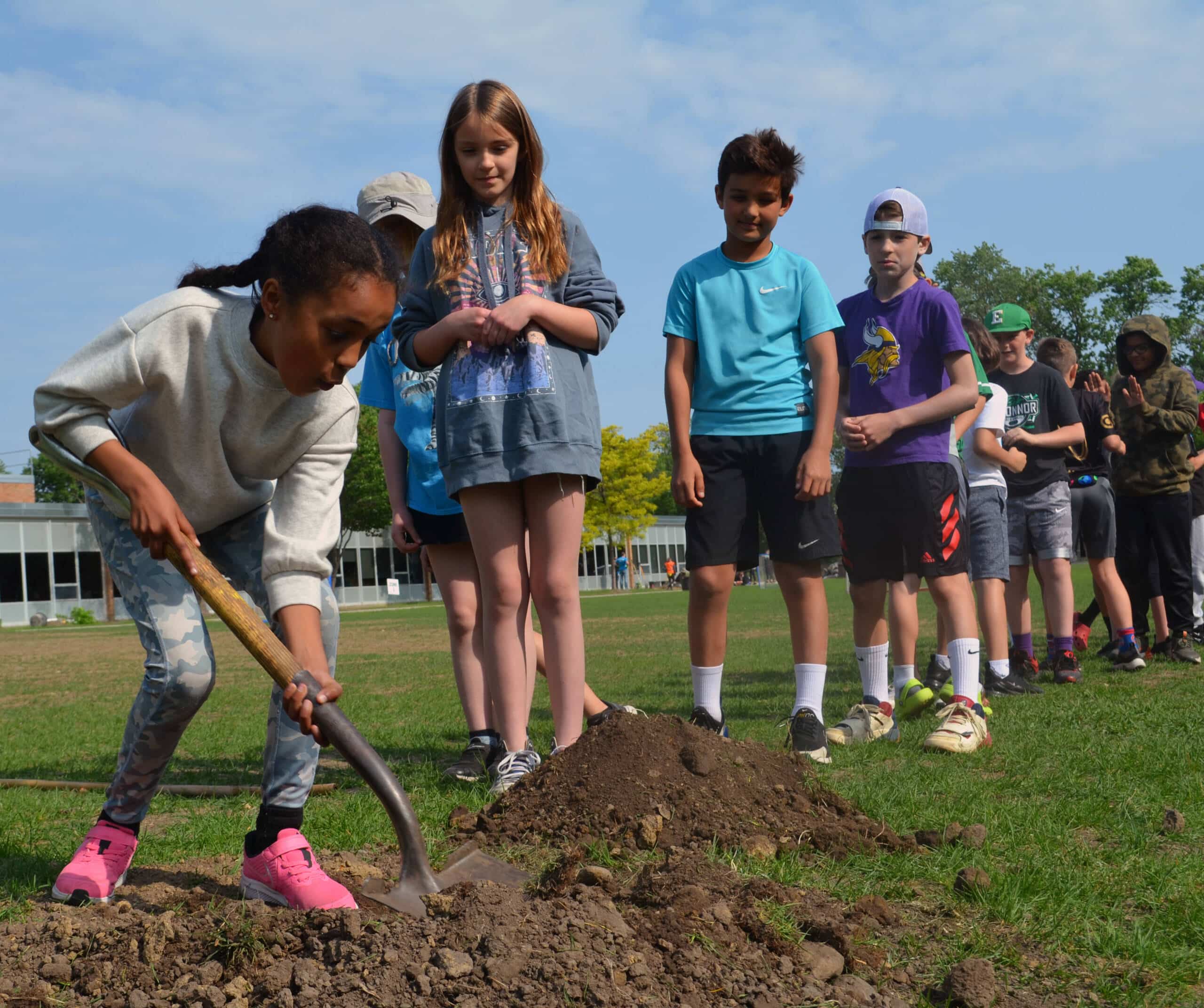 Tree Trust's Learning with Trees™ program is a free program for Minnesota elementary and middle schools, funded by foundation grants and corporate sponsorships. Schools may apply year-round for participation in this program, however, availability to participate is dependent on geographic location and funding.
Tree Trust's Learning with Trees™ program has been bringing environmental education to Minnesota schools since 1992.
We Empower:
A Tree Trust coordinator guides a team of parents, teachers, and community members through the creation of a school landscape plan, the facilitation of a school-wide tree planting day, and the technical support to maintain their newly planted trees.
We Create:
A landscape designer from Tree Trust uses ideas from the school's Green Team to create a landscape plan that fits with each school's unique needs.
We Educate:
Schools host the interactive traveling exhibit (originally created in partnership with the Science Museum of Minnesota), "Our Town Trees" to teach students about the benefits of trees.
We Plant:
Students learn hands-on about trees as they each plant a tree with their classroom.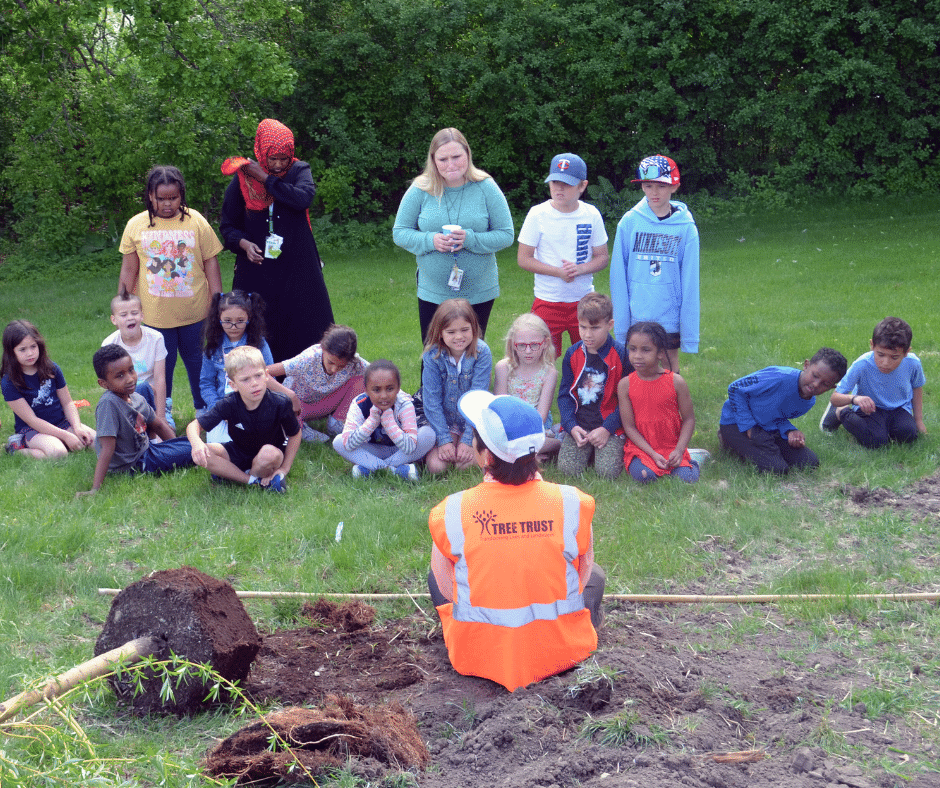 "The Learning with Trees™ program with Tree Trust has been absolutely amazing for our school campus, and an amazing experience for our students and helped unite our entire school community!
Nearly two years later, our students still remember which tree or shrub their class planted
and we are beginning to enjoy the beauty of the growing trees. As a principal, I have partnered
with Tree Trust at two separate schools in two different communities and would do it again in
an instant; they are a top-notch group to work with, work to understand our needs, and truly
want to make a positive impact on our school community and the future of our environment."

– Will Remmert, Principal, Eagle View Elementary School