"I wanted to tell you how much I appreciated the friendly, can-do attitude of the crew. They made tree removal a more pleasurable experience than I envisioned. They were responsive and helpful throughout. And the end results were pretty much perfect, far as my untrained eyes can tell. Your crew really knows its stuff! Thanks for taking the sting out of spending money for removing trees. I love trees!"

– Barbara G.
Plant Health Care is the foundation
of any good tree and shrub care program
Treatments Offered:
Emerald Ash Borer
Dutch Elm Disease
Oak Wilt
Crabapple Spray
Bur Oak Blight
Japanese Beetle
Bronze Birch Borer
Two-lined Chestnut Borer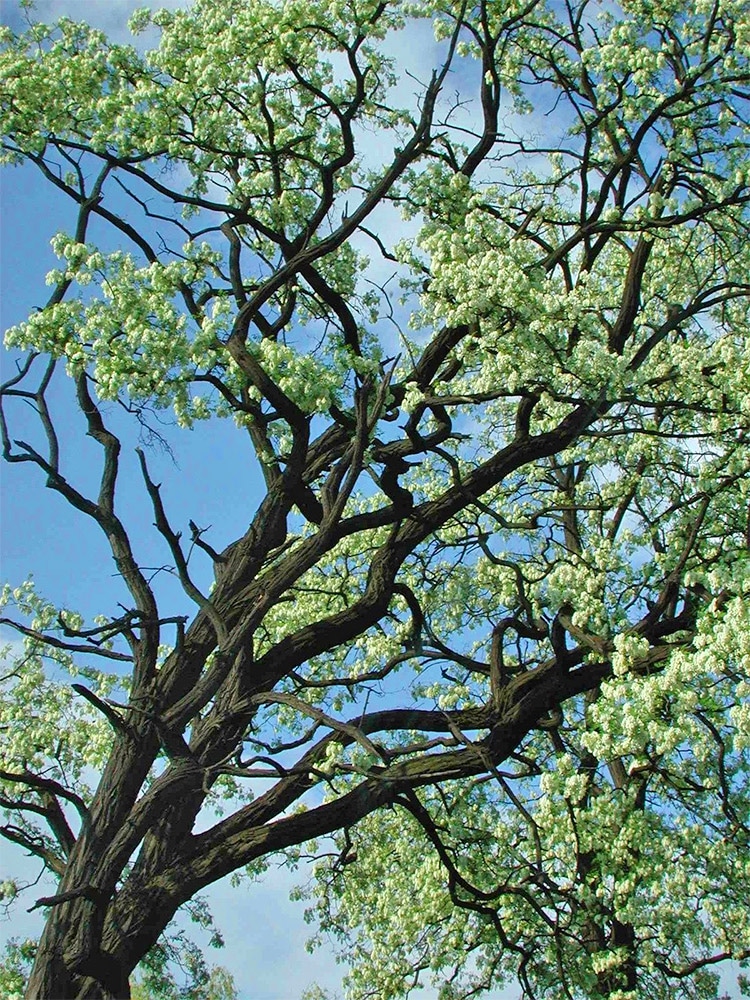 Trees and shrubs that are beautiful must first be healthy. Tree and shrub health begins with the soil-root relationship, which includes proper water and nutrition. But, like our own body which needs good rest and proper nutrition, sometimes that is not enough. Even healthy trees can suffer from insects and disease issues, as well as environmental and physical issues which we call abiotic. All of these issues require the help of trained professionals with a thorough knowledge of plant systems and treatment options.
The professionals at Tree Trust Landscape Services are trained in arboriculture (the care of trees and shrubs). We have ISA Certified Arborists on staff who can accurately diagnose tree problems and recommend treatments that are effective and safe to use.
We treat insect issues like emerald ash borer (EAB), Japanese beetle, bronze birch borer, and two-lined chestnut borer; fungal issues like Dutch elm disease, oak wilt, and bur oak blight (BOB); and abiotic issues like chlorosis, stem girdling roots, and poor soil and nutrition.
"Great service, very responsive, hyper-professional and very attentive to checking in at every step of the project. Also provided great information about all of the trees and shrubs in our yard, not just the ones they were trimming. Highly recommend."

– Brian B.