By planting trees in public, private, and residential areas, students, local residents, and community volunteers have the opportunity to learn about the environment and create positive change for generations to come. Our Community Forestry department organizes efforts to increase the urban tree canopy through community and school-based volunteer plantings, municipal tree distributions, and other special forestry initiatives. By emphasizing proper planting techniques and continued maintenance, these events lay the groundwork for enlightened environmental stewardship. As we are learning from emerald ash borer, diversity is key, so we plant a wide variety of tree species for a more diverse and resilient urban forest.
We plant trees because we believe a vibrant urban tree canopy is essential to a healthy planet.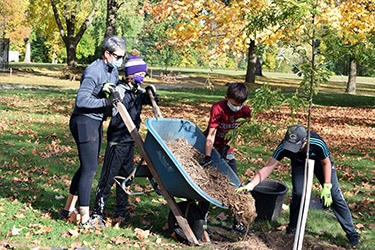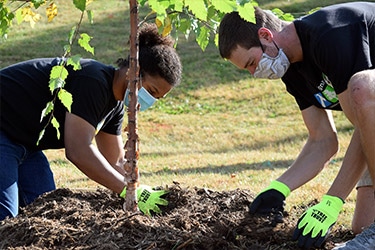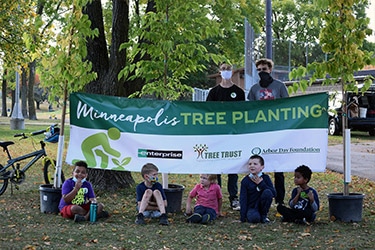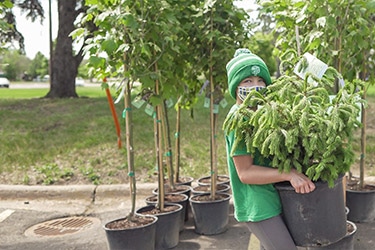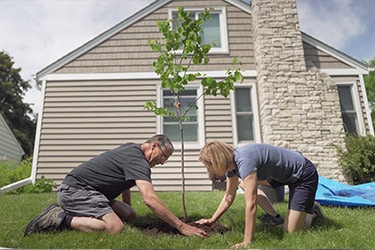 Why are trees important in our communities?
As one of our core focus areas, we are committed to planting trees to grow a vibrant and resilient urban forest. Our urban and community forests provide a multitude of benefits to both humans and our environment. Trees clean the air, mitigate storm water runoff to our lakes and rivers, sequester carbon, shade our homes, cool our cities, and provide more and more of these benefits as they increase in age. Trees keep us healthy, improve livability, reduce stress and crime, increase property values and increase business traffic.
In the end, the real question is, what can't trees do?