Municipalities, Parks, and Public Works
Working Together,
Transforming Lives and Landscapes
We partner with municipalities, parks, and public works departments to
bring high-quality employment training experiences to promising young people
as well as grow the urban canopy through tree plantings and tree sales.
Grow Your Urban Canopy
We collaborate with partners for tree plantings and sales to engage local community members
to grow a vibrant and resilient urban forest. Our ISA-certified arborists facilitate tree planting
events throughout the Twin Cities metro area. Staff and volunteers plant well-established trees
at minimal cost to the community.
Interested in partnering together?
Contact us to get started on growing your urban canopy.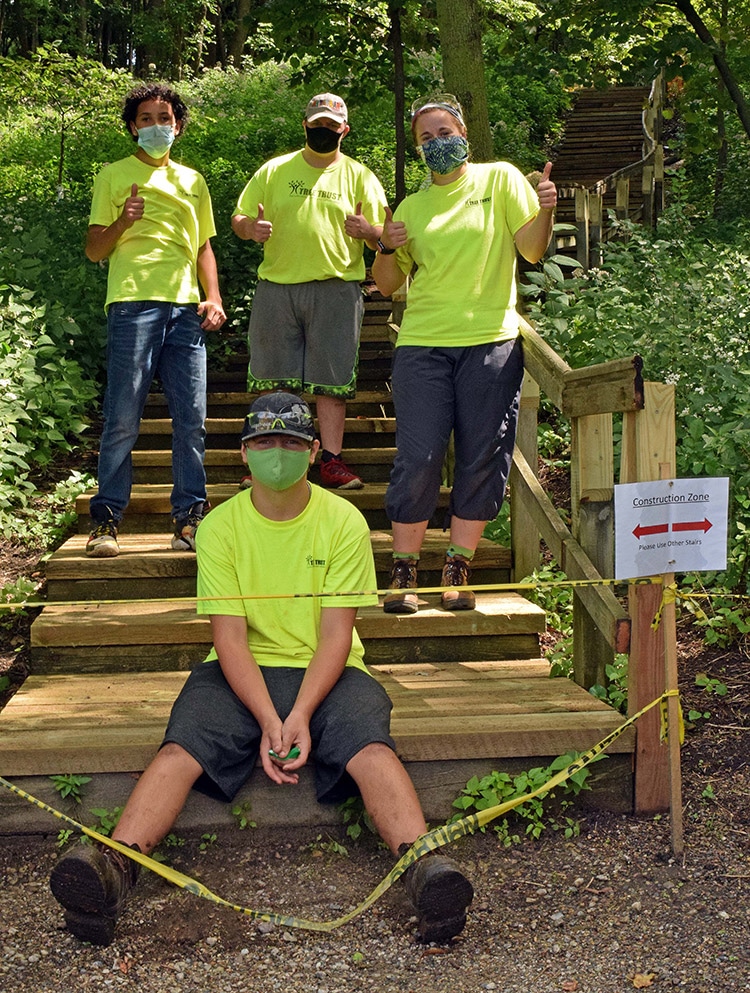 At partner worksites and with the mentoring of Tree Trust staff, young people develop valuable skills while completing community-enhancing projects. Worksite partners can rely on Tree Trust's experience since 1976 of combining quality with reasonable cost. Qualified Crew Leaders and a Field Operations Manager supervise and guide to ensure high standards:
Customized solutions for each project to meet unique needs.
Ability to work independently or side-by-side with partners.
Commitment to safe work practices.
Tree Trust Career Pathways programs work on landscaping, construction, tree care, and groundskeeping including:
Construction: boardwalks, retaining walls, benches, and staircases.
Tree Care: planting, pruning, mulching, watering, conducting tree inventories, invasive species, and diseased tree removal.
Groundskeeping: lawn and turf management, and snow removal.