Grown from a unique opportunity…
In 1976, the Twin Cities faced two pressing problems: high unemployment and the devastation of the tree canopy due to rampant Dutch elm disease. Our founders recognized a unique opportunity to remove dead elm trees and then to plant new trees, all while providing jobs to those in need. This opportunity created Tree Trust. After 45 years in operation, our programs have grown to meet the ongoing needs of the community, while always transforming lives and landscapes.
Our Mission
Our mission is to transform lives and landscapes by engaging people to build skills for meaningful careers, inspiring people to plant trees, and making our community a greener, healthier place to live.
Our Vision
Our vision is a thriving workforce living on a healthy planet.
Professional
We teach the highest standards and operate with excellence.
We do the right thing even when it's hard. 
We take initiative and deliver on our promises.
We adapt to achieve success.
We treat people with respect and take care of our resources.
Tree Trust has three core focus areas that guide our work every day
and inform how we best serve our community: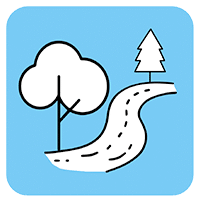 We equip people to achieve
family-supporting, skilled trade,
green careers to create economic
opportunity and equity.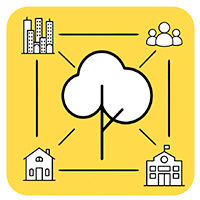 Our model of work is collaborative –
with each other, with our
community partners, and
with the people we serve.
Making an Impact
Tree Trust is making a
real difference in our
Communities and the lives
of our employees.