Grow Your Green Career!
At Tree Trust, we believe transformation happens when young people learn the skills to build meaningful careers
while making our community a greener, healthier place to live. Tree Trust Branches offers a 16-week program
where young people, ages 18-25, develop hands-on paid career training in landscaping and tree care.
Earn industry credentials and get connected with future employers.
The next 16-week Branches session starts January 2021. Applications will be accepted until January 17.
Who Can Participate?
Young people, between the ages of 18-25, who have a high school diploma or GED.

Individuals must be eligible to work in the United States.

A driver's permit or license is strongly preferred.
Build Skills to Launch a Meaningful Career
in the Green Skilled-Trades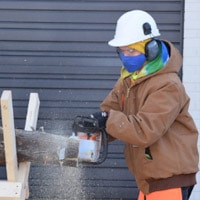 Launch Your Career
Learn two in-demand trades, tree care and property maintenance, to build skills for a meaningful career. Start a career in green skilled-trades – the U.S. Bureau of Labor Statistics projects increased need for these occupations for years to come.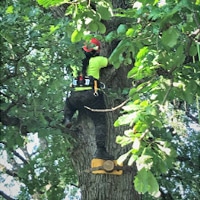 Learn Hands-On
Transform your life and
landscapes through hands-on,
project-based learning.
Develop technical and
transferrable skills while
making our community a greener,
healthier place to live.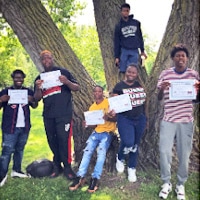 Earn Credentials
Earn an industry-recognized
credential from the
Tree Care Industry Association.
Gain a competitive edge
over other candidates
when applying for jobs
in the future.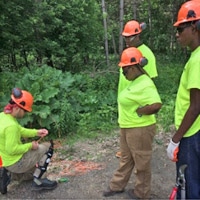 Earn While You Learn
Bring home a paycheck
while learning essential
skills to begin a career
in tree care or property
maintenance. Learn about
green skilled-trades, which
has abundant opportunities for
long-term professional growth
and family-supporting wages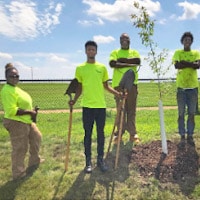 Receive Support
Benefit from Tree Trust's more than 45-year history of providing employment training while you pursue your career goals. Belong to a supportive team where Tree Trust staff provides valuable mentoring, opportunities to build your resume, and assistance with post-training job placements.