Grow Your Green Career!
Tree Trust Branches program offers 10-weeks of paid training where young people, ages 18-28,
develop transferrable professional skills and hands-on training in landscaping and tree care.
Earn industry credentials and get connected with green industry employers.
Every season offers a unique scope of work focused on tree care and property maintenance! Call 612-750-6840 for more information.
Upcoming Session Dates:
June 20 – August 29, 2023 FULL
July 24 – September 29, 2023 FULL
October 4 – December 13, 2023 FULL
January 3 – March 13th – Spots Available
Who Can Participate?
Young adults, ages 18-28.

Those with a high school diploma or GED by the program start date.

Individuals must be eligible to work in the United States.

A driver's permit or license is strongly preferred.
Build Skills to Launch a Meaningful Career
in the Green Skilled-Trades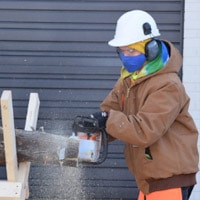 Launch Your Career
The U.S. Bureau of Labor Statistics projects increased need for two in-demand trades: tree care and landscaping. Through Branches, you can start a meaningful career in these green skilled-trades.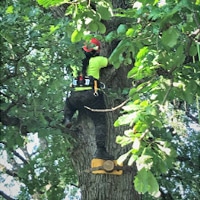 Learn Hands-On Skills
Transform your life and
our community through hands-on,
project-based learning.
Develop technical and
transferrable skills while
making our community a greener,
healthier place to live.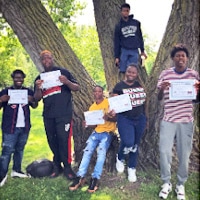 Gain Credentials for Your Resume
Earn industry-recognized
credentials in First Aid/CPR,
and Arboriculture Safety.
Gain a competitive
edge over other candidates
when applying for future jobs.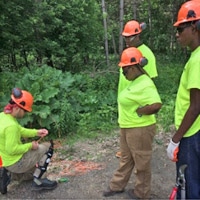 Earn While You Learn
Branches offers participants
paid training, focused on essential
skills in tree care or property
maintenance. Learn about
green skilled-trades, which
has abundant opportunities for
long-term professional growth
and family-supporting wages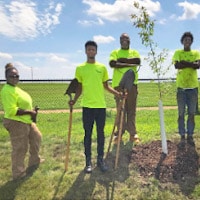 Receive Support
Benefit from Tree Trust's more than 45-year history of providing employment training while you pursue your career goals. Tree Trust staff provides valuable mentorship workshops in a variety of professional topics and assistance with post-training job placements with our employer partners.
"I really love the workspace. The people there made me feel comfortable, everyone is respectful and willing to help you grow whether in the field or just anything in your life."

– Tree Trust Participant