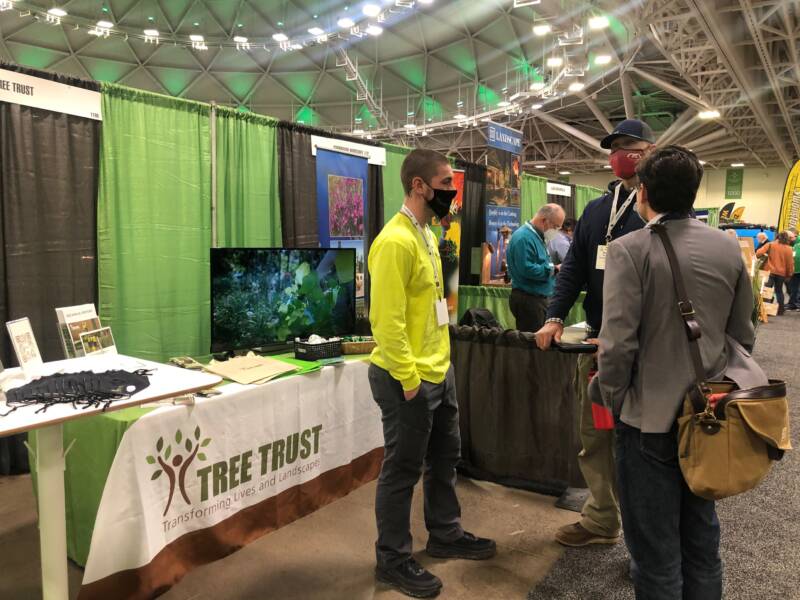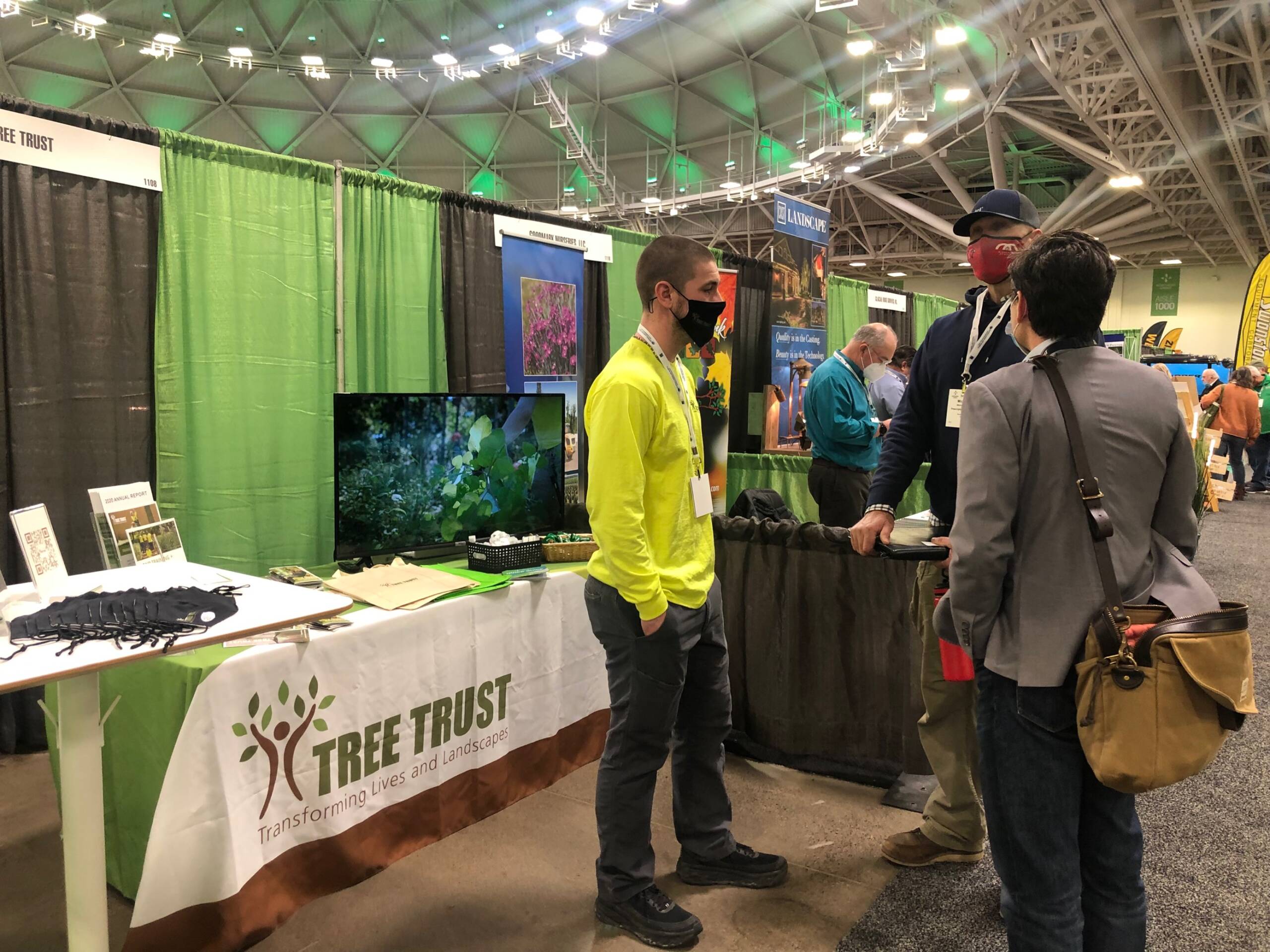 This past week, Tree Trust took part in the Northern Green Expo, the place "Where Outdoor Pros Connect + Grow." Northern Green is a joint trade show/educational event hosted by the Minnesota Nursery & Landscape Association (MNLA) and the Minnesota Turf and Grounds Foundation (MTGF). The average attendance at the expo is over 6,000 people, who represent all facets of the green industry, including landscaping contractors, designers, and landscape management, as well as parks and recreation, and nursery growers. The expo provided a great opportunity for Tree Trust to interact with potential industry and employer partners!
This year was the first time in recent memory that Tree Trust exhibited at Northern Green. "We're very excited to have participated at Northern Green," stated Jared Smith, Tree Trust's Executive Director. "We made some fantastic new connections with potential employer partners and shared how our programs help train youth and young adults for a career in the green industry."
One key message Tree Trust shared with attendees at the conference centered on the many ways companies can support Tree Trust's mission by becoming an employer partner. Opportunities include employing young people who complete our programs, engaging a Tree Trust participant crew to complete a project, referring potential program candidates to us, sharing industry experience or knowledge with our participants, or by joining our Business Advisory Council (BAC).
Nathan Trees, Tree Trust's Outreach Coordinator, commented, "It was exciting to talk with so many interested people about Tree Trust's mission of transforming lives and landscapes, and how they could partner with us. Plus, we also promoted the many current opportunities available for program participants in our Branches Program and Summer Youth Employment Program (SYEP)."
An Irrigation Technician with Prescription Landscape for 20 years, Michael Lange stopped by to talk with Tree Trust staff at Northern Green. "This [green industry] has been a great career that has provided a good living for me and my family. It also keeps me active and healthy," Michael stated. And when asked why programs like Tree Trust are important, he replied, "We need another generation of people to manage the environment in a responsible way. And they will need training to do that. If we are not passing along our knowledge, we are failing the next generation. I think there will always be a need for caretakers in outdoor spaces."
Northern Green provided a relevant and timely platform for Tree Trust to share about the exciting career opportunities in the green industry. If you know an employer in the green industry who might be interested in partnering with Tree Trust, or want to learn more, visit our Partner page or email us at [email protected]. And if you know a youth or young adult looking for an opportunity to gain paid, hands-on work experience in the skilled trades that leads to valuable employer connections and career opportunities, please refer them to our Branches and SYEP programs!