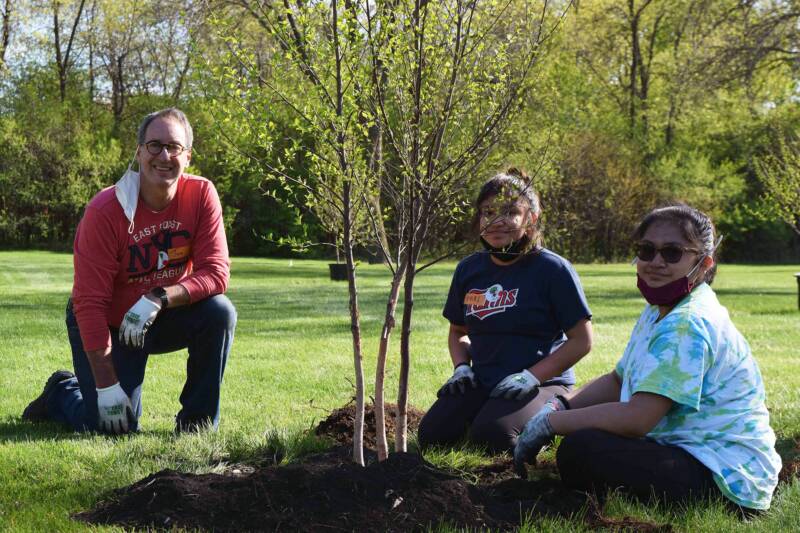 It's Spring and Time to Plant Trees! 
As we move into the spring months, Tree Trust, a nonprofit organization, hears from many volunteers in our community eager to plant trees. Perhaps you are one of them! Each year, Tree Trust engages hundreds of volunteers who plant thousands of trees to help grow greener, healthier neighborhoods, both for today and for future generations. In 2021, volunteers helped plant more than 5,600 trees!  
This spring, we'll plant trees for the future. We need your help, whether this is your first time volunteering at a Tree Trust event or you are a veteran volunteer. We offer opportunities whether you want to volunteer as a group, an individual, through one of our partner organizations, with family, or with friends. Join us for a fun, rewarding experience helping to plant trees to grow a vibrant and resilient urban forest. You don't need any experience or special skills. Just come with a willingness to make a difference and we'll provide all the resources you need—training, tools, snacks, and trees—to have a positive impact as a tree planter!  
Why Planting Trees for the Future Is Important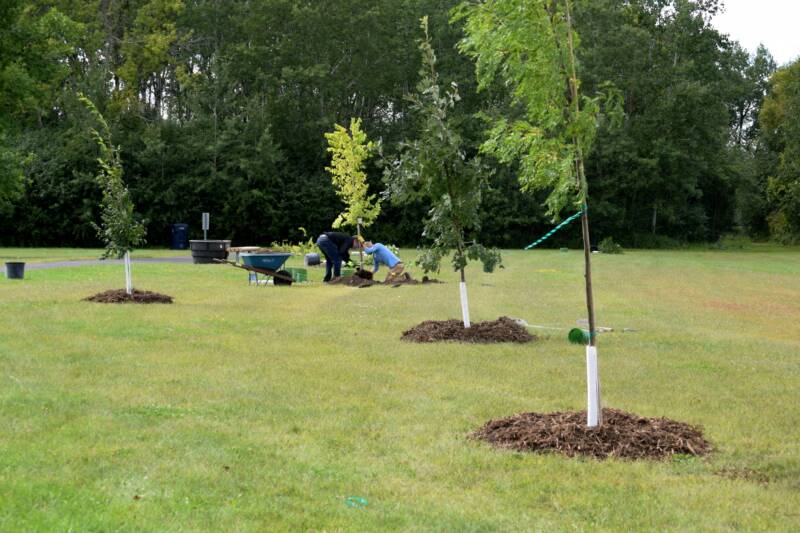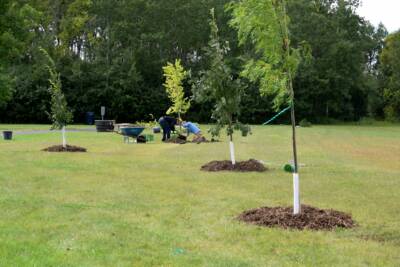 Trees offer so many benefits to our communities. Here are just a few: 
The shade from trees helps improve our climate by keeping our neighborhoods cooler, especially in heavily paved areas that absorb heat.

Trees soak up rain and storm water, helping filter pollution before sending it back to sources of water and aquifers, thereby improving water quality. 

Trees provide a place for wildlife to live and thrive, whether in the city or on farmland in rural communities. 
While many of us might remember Dutch elm disease as a significant problem that reached its peak in the United States in the 1970s, another big threat today to our tree canopy is emerald ash borer. This pest causes devastation in many urban forests, making our work of planting trees for the future more important than ever. To counteract the devastation, we need a more diverse canopy, which is why we are committed to planting many different species of trees to help ensure a more resilient forest.  
Tree Trust's Approach 
Tree Trust takes a broad approach to strengthening our urban tree canopy to have a sustainable impact. Beyond volunteer events, our efforts and programs include community tree sales, our Green Futures program, and our Learning with Trees™ program. We also have numerous collaborative partnerships with organizations, businesses, and communities, increasing the many impacts of our work. You can also show your commitment to trees through a financial contribution, whether a one-time donation or an ongoing gift.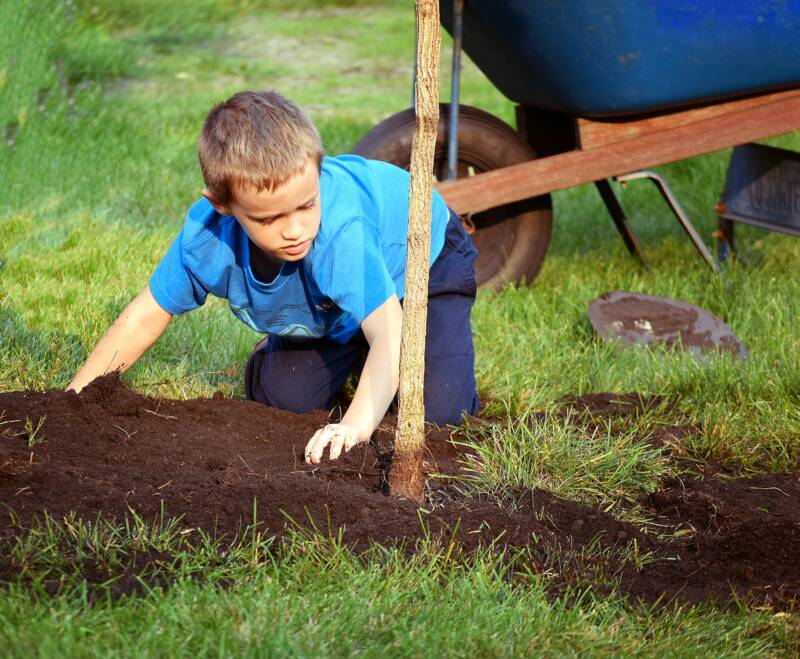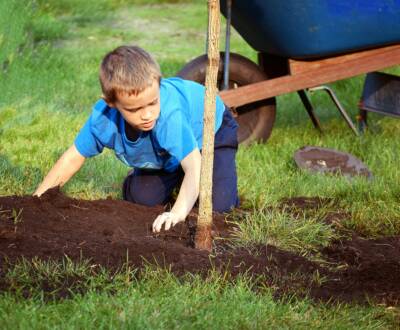 Ready To Help Us Plant Trees?  
We're looking forward to meeting many new volunteers, as well as welcoming our returning volunteers back to our tree planting events this spring! Our partnership with volunteers makes it possible to plant trees throughout communities in the Twin Cities, improving our environment, climate, and quality of life, while increasing the sustainability of our urban canopy. We need your help! 
Sign up today for one of our upcoming tree planting events!