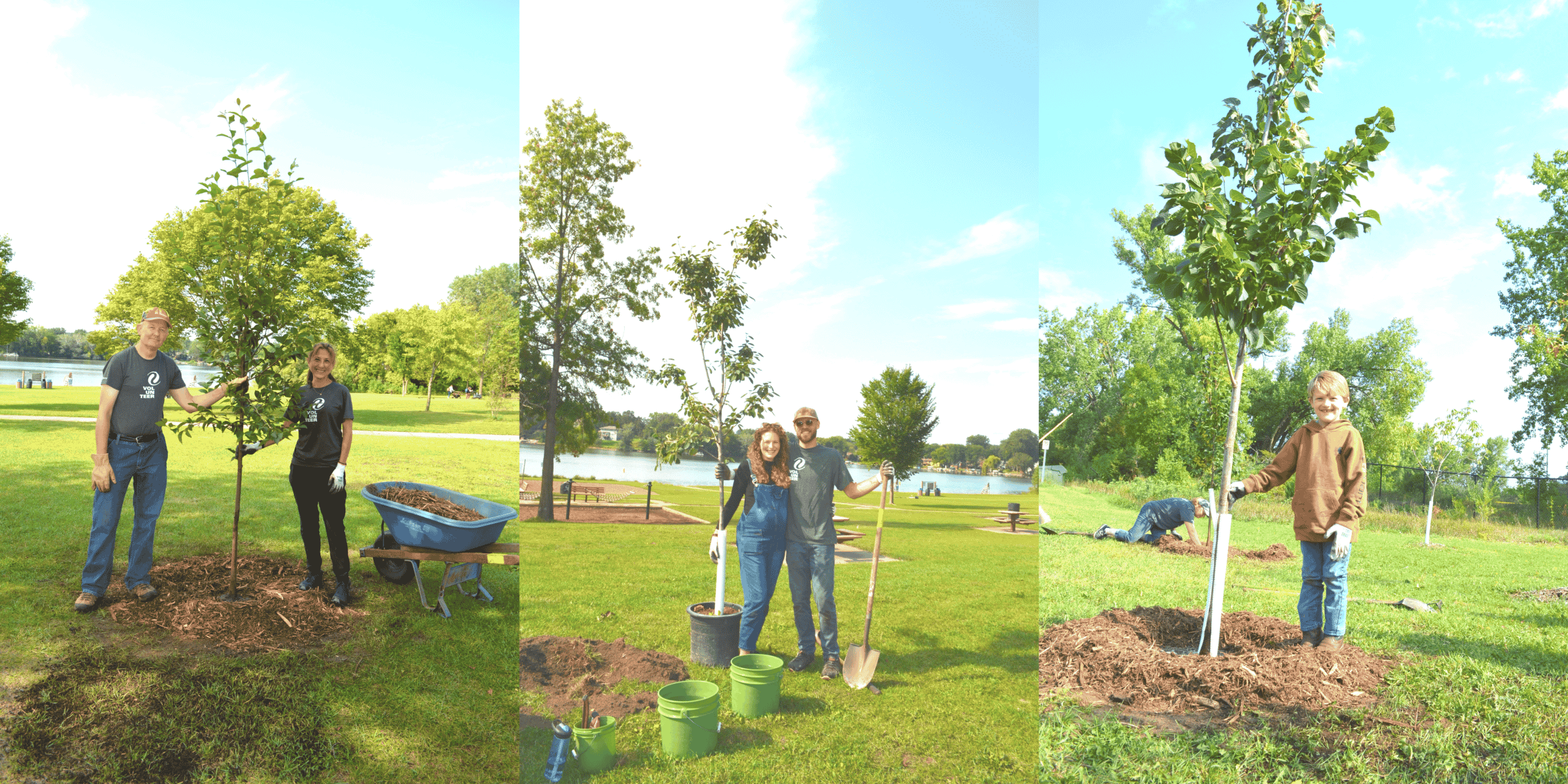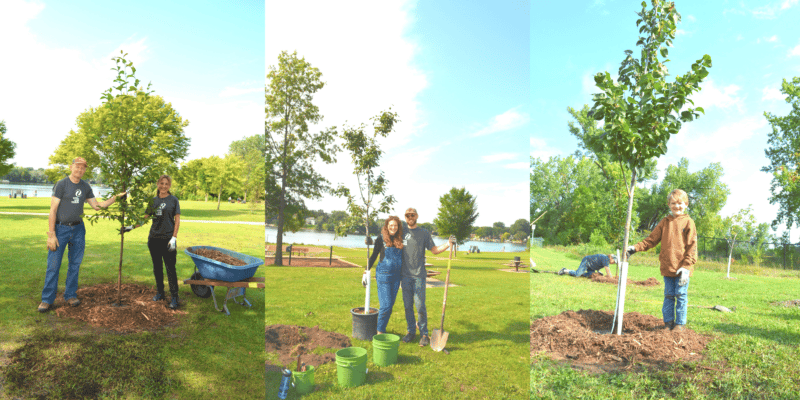 Engage in Volunteerism: Plant More Trees
This fall Tree Trust is planting trees all over the Twin Cities. Tree by tree, we aim to plant our way to a greener, healthier future while working towards our vision of a thriving workforce living on a healthy planet. Numerous opportunities exist to garner that volunteer glow—a mix of grit and satisfaction—achieved through community stewardship. Here are two ways you can help progress a greener, more vibrant Minnesota with Tree Trust: 
1) Tree distributions  
Partnering with city municipalities we provide trees to residents in areas where additional tree canopy is needed most. Homeowners can order trees in the spring and fall on Tree Trust's website for pick-up in their city. Tree distributions involve creative problem solving—think of it like playing a game of live action Tetris— as Tree Trust staff and volunteers carefully maneuver large trees into property owners' vehicles so they can take them home to plant on their private property.  
2) Community planting events 
We provide everything you need to plant trees! Just sign up and show up. Our passionate volunteer tree experts, many of whom are Master Gardeners, lead these efforts for Tree Trust as Branch Managers. They will teach you how to plant a tree the Tree Trust way. To volunteer for a community planting event, you do not need any previous experience, or even a shovel. At the end of the event, you will be beaming from a job well done. This feeling of satisfaction through physical work is the direct result of volunteerism – the act or practice of doing volunteer work in community service.  
Corporate Volunteerism: Xcel Energy's Day of Service
Tree Trust recently partnered with Xcel Energy to facilitate a planting event where Xcel employees could engage in volunteerism. Xcel Energy encourages their employees to give back to the community, offering many different forms of volunteering for community or charitable organizations through their "Day of Service" initiative. Xcel celebrates volunteerism, "Each September, Day of Service brings together thousands of people to volunteer for a wide range of projects with nonprofit organizations in Xcel Energy's service territories. It is Xcel Energy's largest company volunteer event."  Thanks to our friends and volunteers from Xcel Energy's Day of Service, Long Lake Park in New Brighton, Minnesota now has a diverse variety of 75 new trees. The effects of volunteering at any Tree Trust planting event offer tangible results and produce immediate gratification.  
Our volunteer Branch Manager of 9 plus years and Xcel Energy employee, Brian Thielke, talks about the power of volunteerism: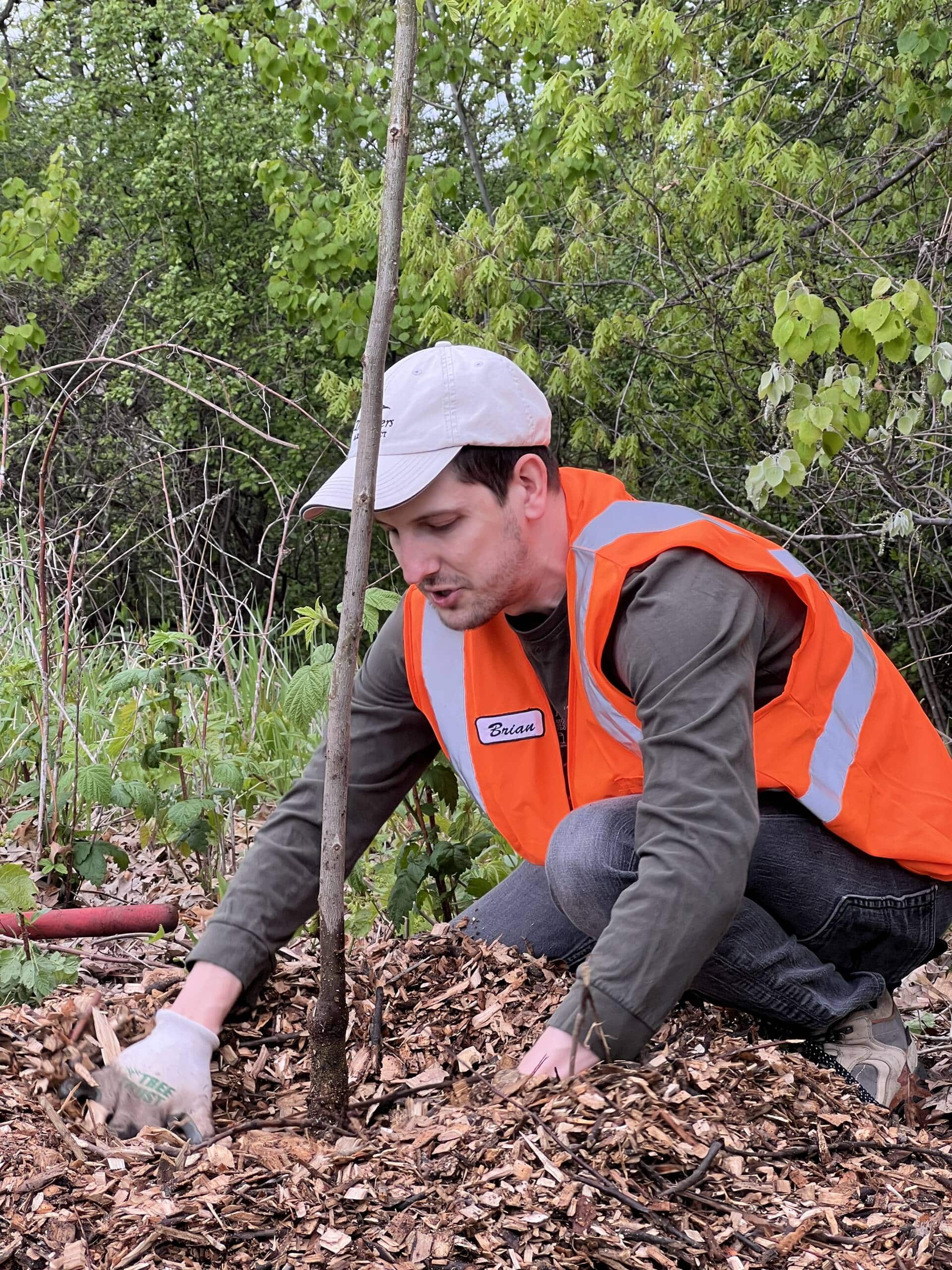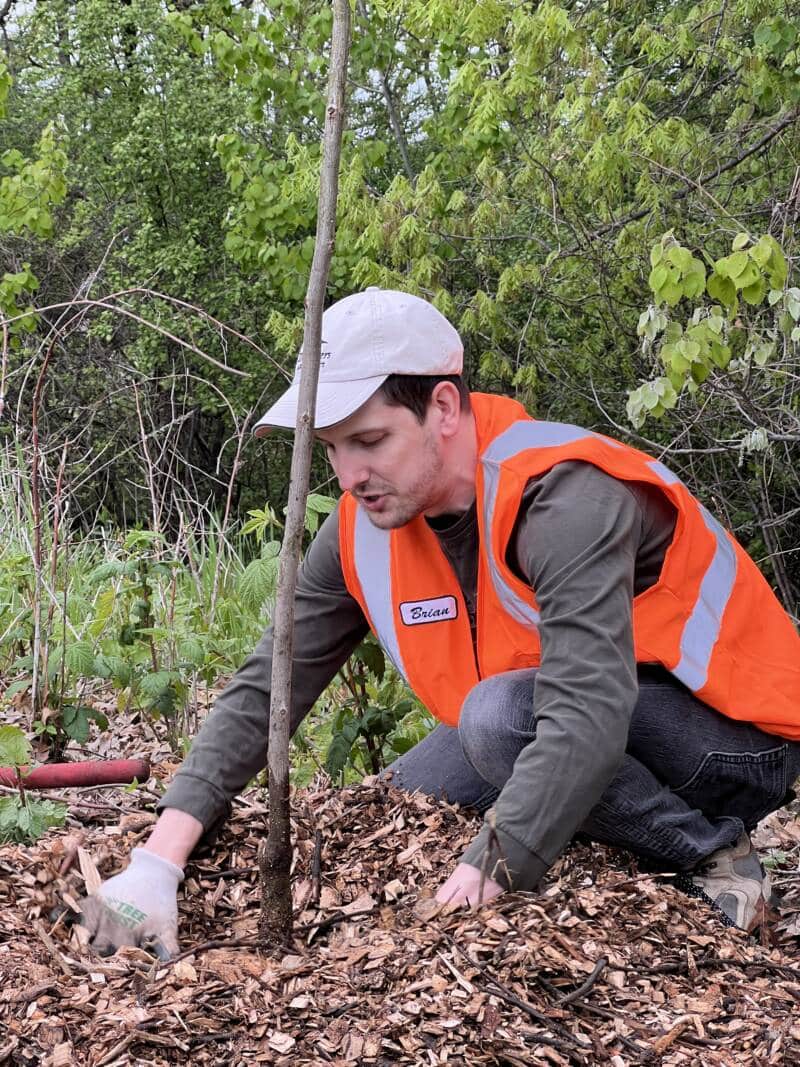 "It's really nice to work for a company that gives back to the community because not only in your day-to-day operations are you connecting with the customer but this [volunteerism] gets you out into people's lives to make a difference. It is really fulfilling. It provides an area of satisfaction in my life that I don't find anywhere else. It directly gives back to you too. You are helping the community and the environment, but you are also tangibly seeing the change in the landscape from the moment you leave, and you can always come back and see all the trees you've planted."  
The Time is Now to Plant More Trees
Unquestionably, Tree Trust volunteers provide a firm foundation for our community events. We are grateful for everyone who donates their time to help us plant more trees. Tree Trust's planting community extends to local and national businesses through partnerships and sponsorships. Xcel Energy's Day of Service is an example of one important relationship built upon a shared passion to make a difference. Tree Trust continuously looks to build community through partnerships by working with companies like Xcel Energy who offer team-building events to encourage environmental stewardship and encourage volunteerism. Want to get your business involved in making a difference? We can help you make it happen. Connect with our volunteer coordinator to learn more. The time is now to plant more trees!