Welcome to the Minneapolis 2023 Tree Sale Lottery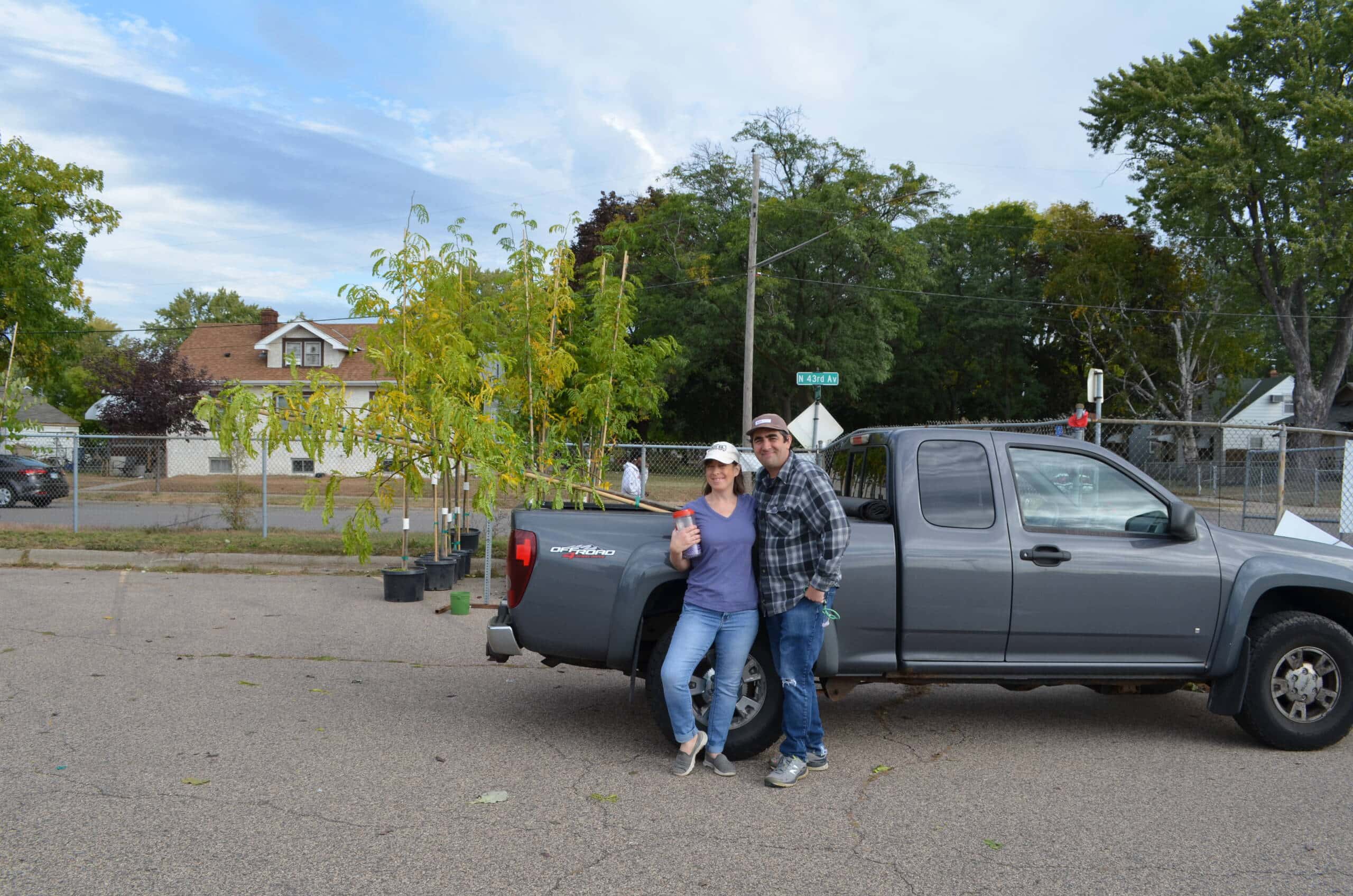 How to participate in the tree sale lottery: 
If you are interested purchasing a tree through the 2023 Minneapolis Tree Sale, you will need to enter the lottery. You can register through this FORM. You can submit this form anytime between February 1st and March 31st, 2023. You will be notified if you have been selected to participate in the Minneapolis Tree Sale on April 5th, 2023, and given further instructions on how and when you will be able to order your $30 tree.
If you are a landlord, please submit a new form for each of your property address(es).
For more information: https://mpls-tree-sale.myshopify.com/
Things to Keep in Mind:
Trees range in size from 4-7′ tall and weigh approximately 20-40 lbs. Please be sure to bring a suitable vehicle-we can fit these trees into most passenger vehicles with a little coaxing!
Entering the lottery does not guarantee you will be able to purchase a tree. By offering these trees via a lottery system, we are ensuring all Minneapolis property owners are provided with a chance to purchase a tree through this popular program.
Trees provided through this program must be planted on your private property, not within the public property between the sidewalk and the street, which is the property of the Minneapolis Park and Recreation Board.
Complimentary bagged mulch will be provided at pick up; one bag per tree.
For more information, please contact Tree Trust's Community Forestry Team at 612-750-6840 or 

[email protected]

.
Pick-up information:
Trees will be available for pick up on May 20, 21, and 22 at the Minneapolis Impound Lot.
Pick-up location:
Minneapolis Impound Lot
51 Colfax Avenue North
Minneapolis, Minnesota 55405
Pick-up times: 
May 20th, 9:00 am – 2:00 pm
May 21st, 9:00 am – 2:00 pm
May 22nd, 4:00 pm – 7:00 pm
Before picking up:
It's the law to contact Gopher State One Call (651-454-0002) at least three days before digging. They will mark buried utility lines for your safety.
Large shade trees should be planted at least 15 feet from power lines and/or buildings.
Save money on energy by planting large shade trees on the east or west side of your home.
Please arrive with your vehicle as empty as possible. We can generally fit trees into any size vehicle-especially if they're empty!