Tree Trust is tackling big issues, and big issues demand big solutions. I'm sure you're well aware of the devastating effects of emerald ash borer on our urban canopy. On top of that, employers are seeing an alarming workforce shortage as many young people and people of color continue to experience underemployment throughout the Twin Cities. It's a challenging time on many fronts.
To tackle these issues and advance our mission, Tree Trust recently launched a leadership giving program, Tree Champions, for our major donors who contribute $1,000+ each year (including employer matching gifts). Becoming a Tree Champion and making leadership gifts is your opportunity to stand with Tree Trust and transform lives and landscapes in our community in a big way.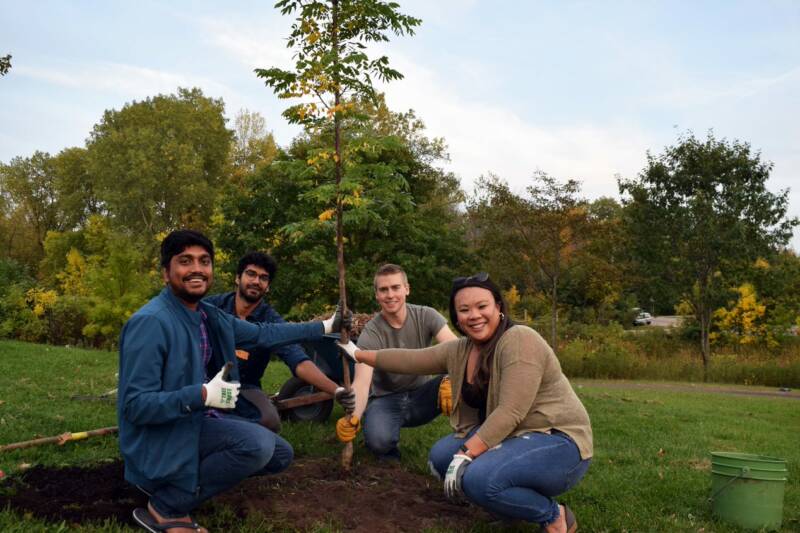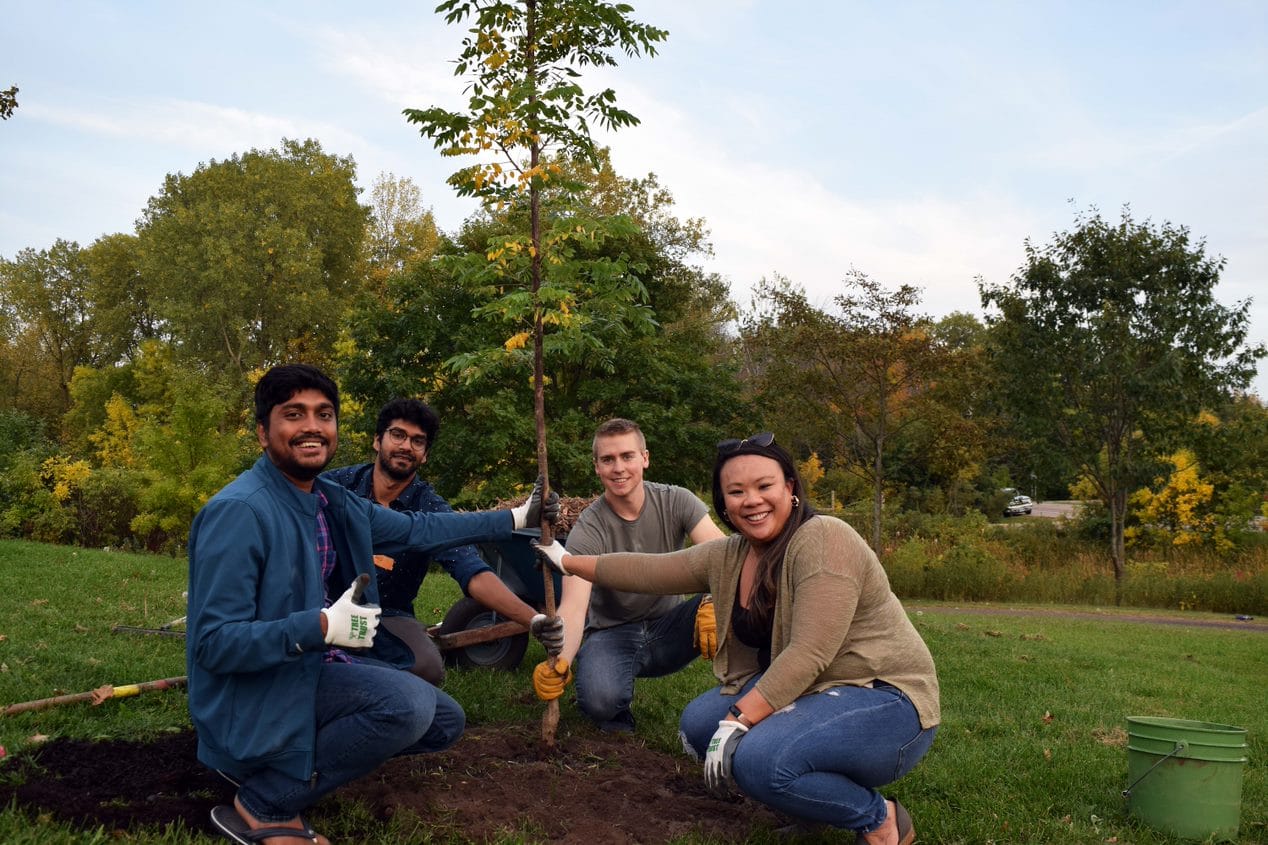 Why the focus on leadership giving? To do our work and expand our impact, we need significant financial resources. But your leadership gift is so much more than a check. When you become a Tree Champion, you claim your place as a leader in our community and your strong leadership will help to make it a better place for generations to come. You are working towards our shared vision of a thriving workforce living on a healthy planet, and transforming your values into reality through your actions.
Let Nick tell you why he became a Tree Champion: "I chose to donate to Tree Trust because I want to see what it feels like to donate to a charity that I work closely with. I am in the beginning stages of a long life of giving and I am weighing all of the options of where my time and money can best be used to benefit others in the community and in the world."
To show our gratitude, and to welcome you into membership in the program as leadership donors, we have some special benefits for you! First, all Tree Champions will receive Tree Trust wooden coasters, as an everyday reminder of your generosity and partnership and to thank you for your philanthropic leadership. We also want to provide meaningful opportunities to illustrate the tangible impact of what like-minded community leaders can do together through philanthropy. Each year, Tree Champions receive an invitation to exclusive events – including a coffee, lunch, or tea with Tree Trust's CEO – to learn about the latest developments from Tree Trust and strategize about our work together. Lastly, you can look forward to a quarterly e-mail update – just for Tree Champions – from our CEO, because we know how important our work is to you.
You can become a Tree Champion in minutes by donating online. Just follow these simple steps:
Go to our website at treetrust.org/tree-champions.
Scroll down and click the "Donate" button in the middle of the page.
Choose your gift amount & frequency.
Continue to fill out your card or bank information.
Celebrate, knowing you've become a Tree Champion!
Looking for a different way to give? Check out the "Other Ways to Give" section at the bottom of our Donate page at www.treetrust.org/donate.
Questions? Contact us at [email protected] or 952-767-3880.