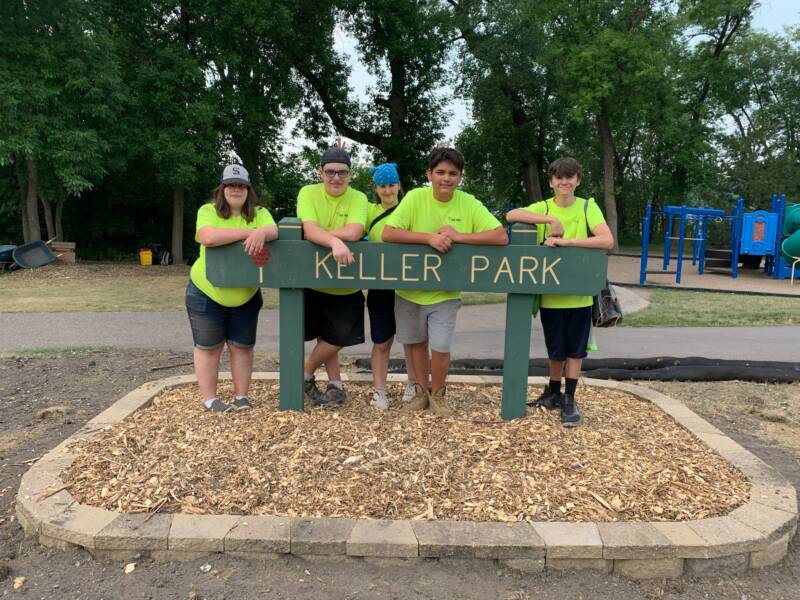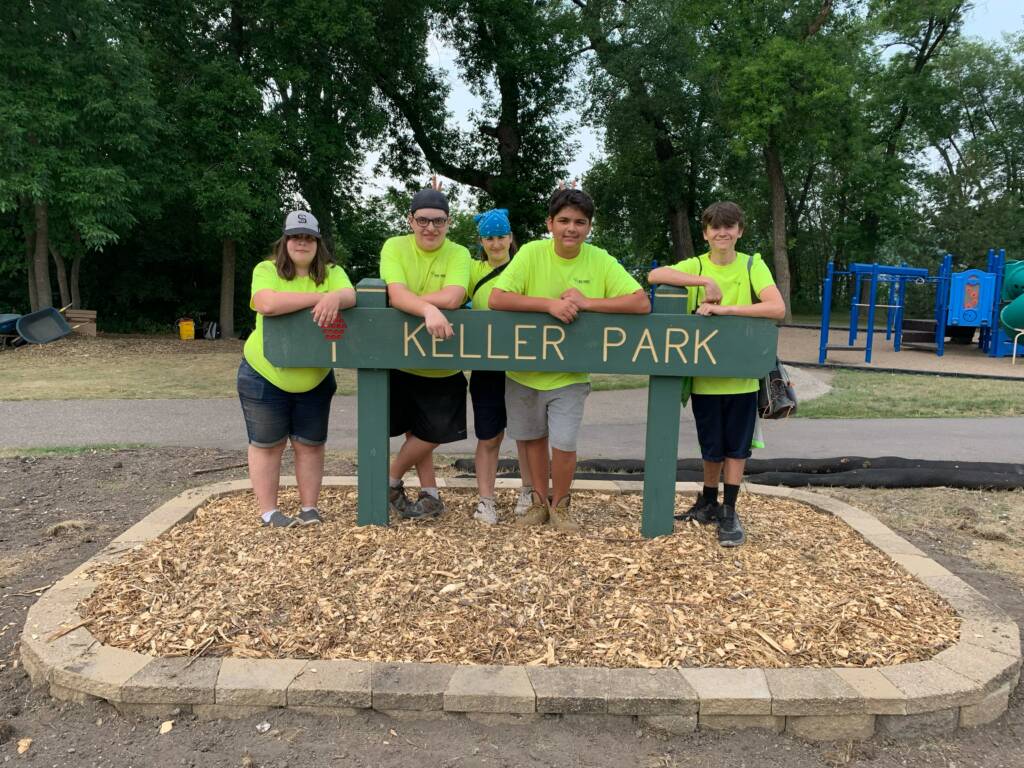 We've recently shared the impact of our programs for young people: providing skills for sustainable long-term careers, developing work relationships among diverse team members, and building friendships for the future. Parents also shared their perspectives on how the trajectory of their kids' lives changed for the better. You might be wondering, who helps make this happen? The answer is simple: our summer crew leaders. And you might be the ideal candidate! We'd like to share five reasons for you to consider a role as a summer leader of a Tree Trust crew for our Summer Youth Employment Program (SYEP).
Mentor Young People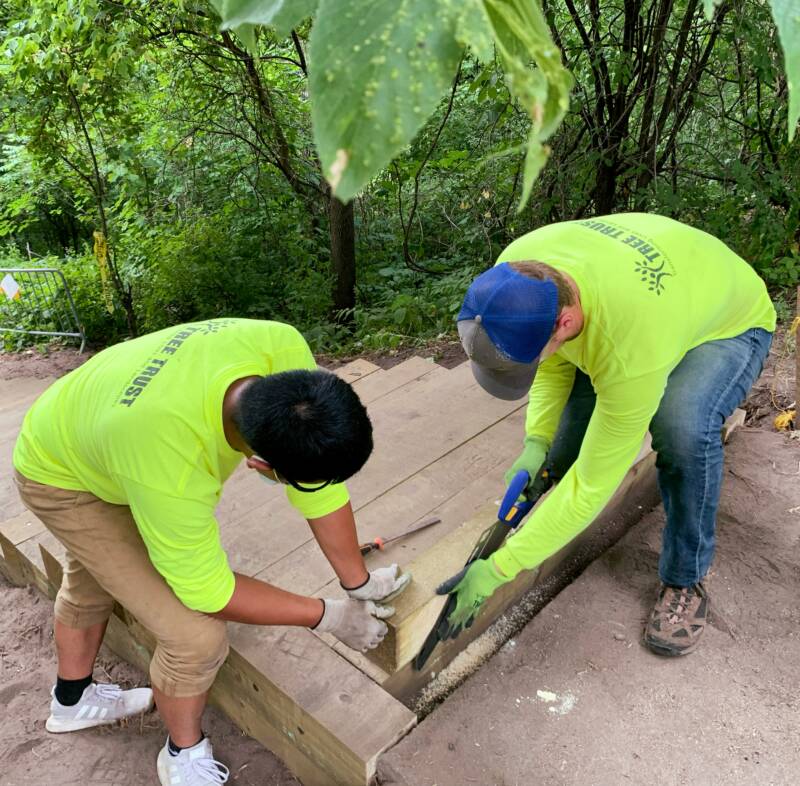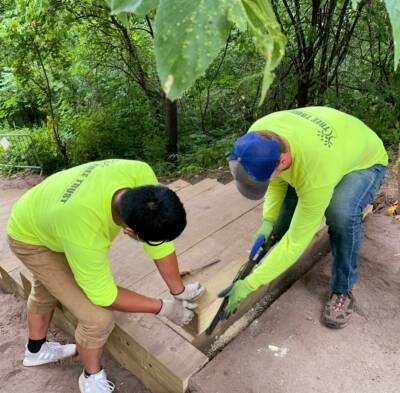 SYEP crew leaders engage youth and young adults to build skills to achieve meaningful, family-supporting, skilled-trade green careers to create economic opportunity and equity while making our community a greener, healthier place to live. Whether you already work in a job mentoring young people, such as a teacher, or are seeking a way to make a difference in the lives of youth, a crew leader position is for you. Crew leaders provide the support needed to help participants succeed during the program and in life.
Make A Difference In The Community
Working as a Tree Trust crew leader gives you the opportunity to make the community a better place. Past activities have included projects in landscape construction (such as timber staircase, bocce ball court, and retaining walls) and sustainable land care (including vegetation management, invasive species removal, and stream bed remediation).
Work Outside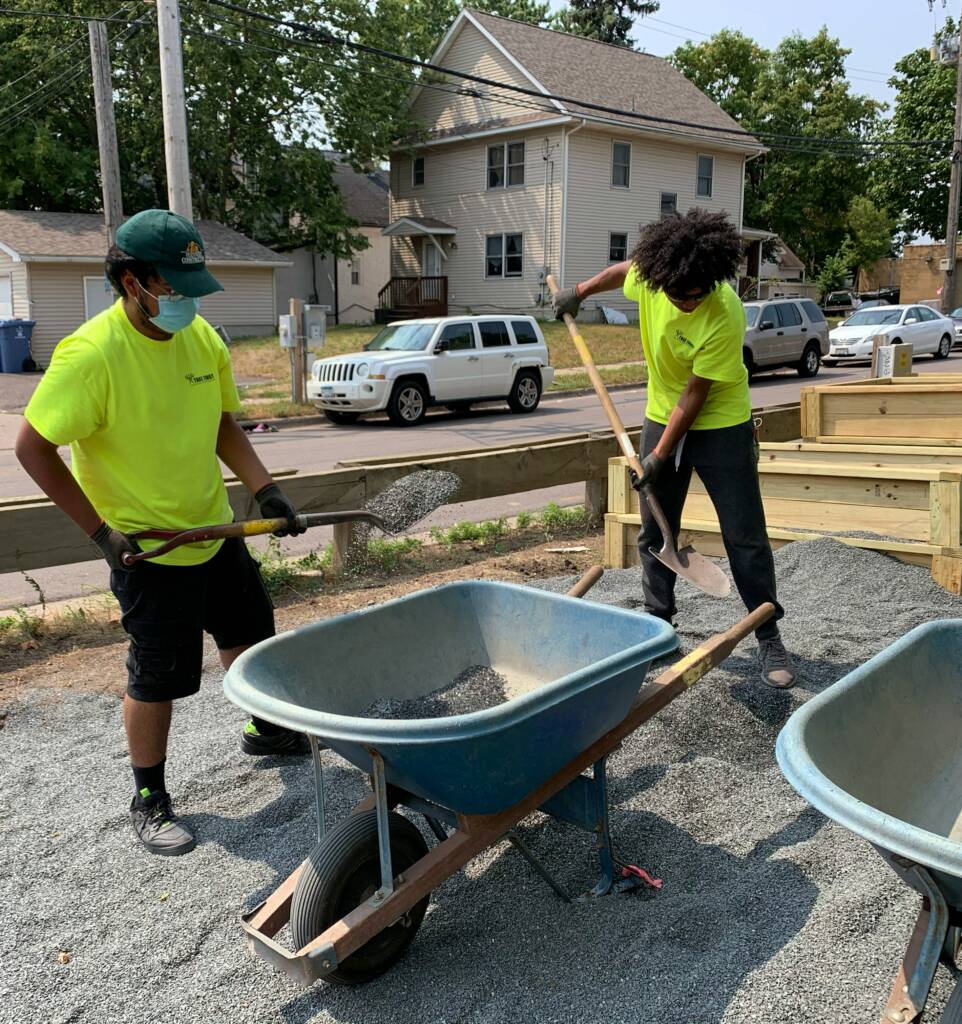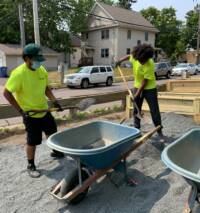 Prefer to be outdoors during the summer months? Working as a Tree Trust crew leader allows you to spend the best months of the year enjoying an outdoor environment instead of sitting behind a desk or a screen.
Develop Practical Leadership Skills
Each crew leader will supervise and motivate up to eight youth and young adults (ages 14-21) with barriers to employment on a daily basis in a safe, educational, and professional manner. Summer leaders provide high-quality job-training experiences through the completion of community-based projects. If it is your first time in a summer leader role, you will have the opportunity to gain new leadership skills. If you already have leadership experience, you will be able to grow your abilities to new levels.
Meet New People
People from many walks of life join Tree Trust as summer crew leaders, including teachers and college students. You will have the amazing opportunity to meet and network with new people throughout the summer as you improve the community and mentor young people.
In conclusion, we've helped many young people achieve their goals and realize their full potential through our Summer Youth Employment Program. But it takes more than a job to provide the opportunity to learn, grow, and build a career. It takes a network of caring and committed individuals, serving as positive role models, who can provide the leadership, resources, tools, and guidance to help young people succeed. Right now, we are looking for this type of person to join our organization and the Summer Youth Employment Program as a summer leader. We hope you will be one of them! Applications accepted today!